Traditionally my family has a small gathering for Thanksgiving. Over the years I've learned that the best way to make a small Thanksgiving feel special is to do three things
. The first is to have a great attitude towards the day. Holidays can be hard for a lot of reasons but finding the joy in the loved ones around your table is the most important part of hosting.
Secondly, it's important set the right mood. A nicely set table will make everyone feel special and set the tone for the dinner. Don't stop at the table though, try adding some pumpkins or Thanksgiving decor around the house for a more festive feel.
Lastly, but probably most importantly you want the food to be special. Below I've listed my favorite recipes that I've served over the years. Choose your favorites from the list and follow my tips and you'll still have plenty of leftovers for sharing.
Thanksgiving Dinner Must Make Recipes:
Turkey Breast
Start with Turkey. Don't skip the turkey because you are hosting a smaller number of people. Instead opt for a roasting turkey breast. A turkey breast will cook faster and not take up as much room in the oven.
A good rule of thumb for how much turkey you will need is one pound per guest. If you want to have enough turkey to send everyone home with leftovers you'll want to buy a pound and an half per guest.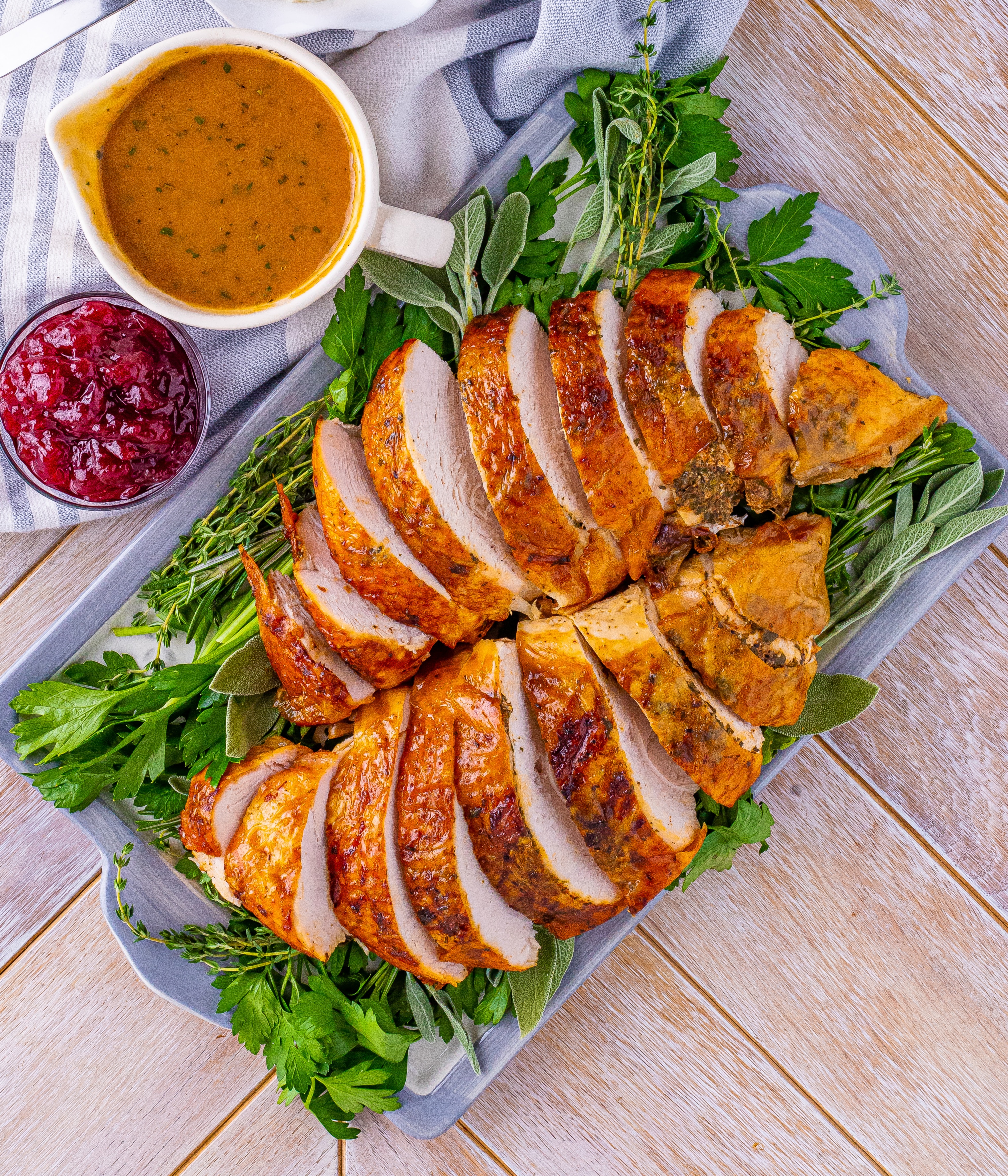 Oven Roasted Turkey Breast Recipe
Turkey Gravy
Save the drippings for that Turkey Breast to make Turkey Gravy. Guests won't be able to get enough of this gravy that is perfect for drizzling over turkey or mashed potatoes. Plus, as a friend of mine once said "it's not Thanksgiving without gravy".
Is it even Thanksgiving with out a cranberry sauce on the table? This Cranberry Relish is my go to year after year. I will admit it makes a lot! The good news is that it freezes beautifully. I make one batch of the this relish and serve it for Thanksgiving then freeze the rest and thaw it for Christmas.
Pro Tip: Freeze half of this relish in a shallow dish like a disposable pie plate to make thawing easier.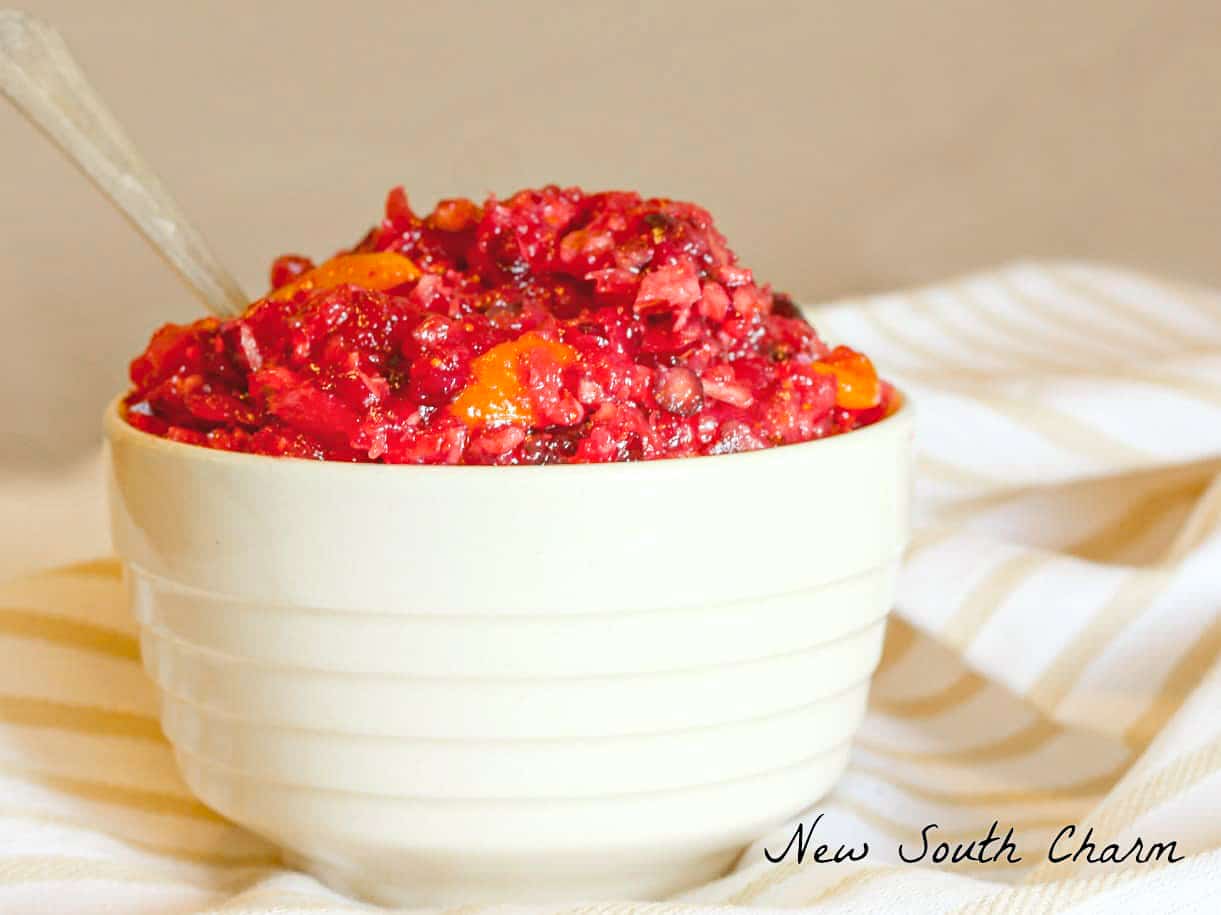 The Best Thanksgiving Side Dishes:
We may call it Turkey Day but we all know Thanksgiving is all about the side dishes. You won't need all the side dishes listed. Instead choose three to four side dishes then add rolls and a dessert.
In the South, the part of the United States where I live we don't usually serve Stuffing, instead we serve "dressing". This is a cornbread based casserole that is made with pieces of chicken, onion, celery and seasonings.
Pro Tip: Make the chicken the cornbread the day before to save time on Thanksgiving.
Southern Chicken and Dressing Recipe
Chicken and Wild Rice Casserole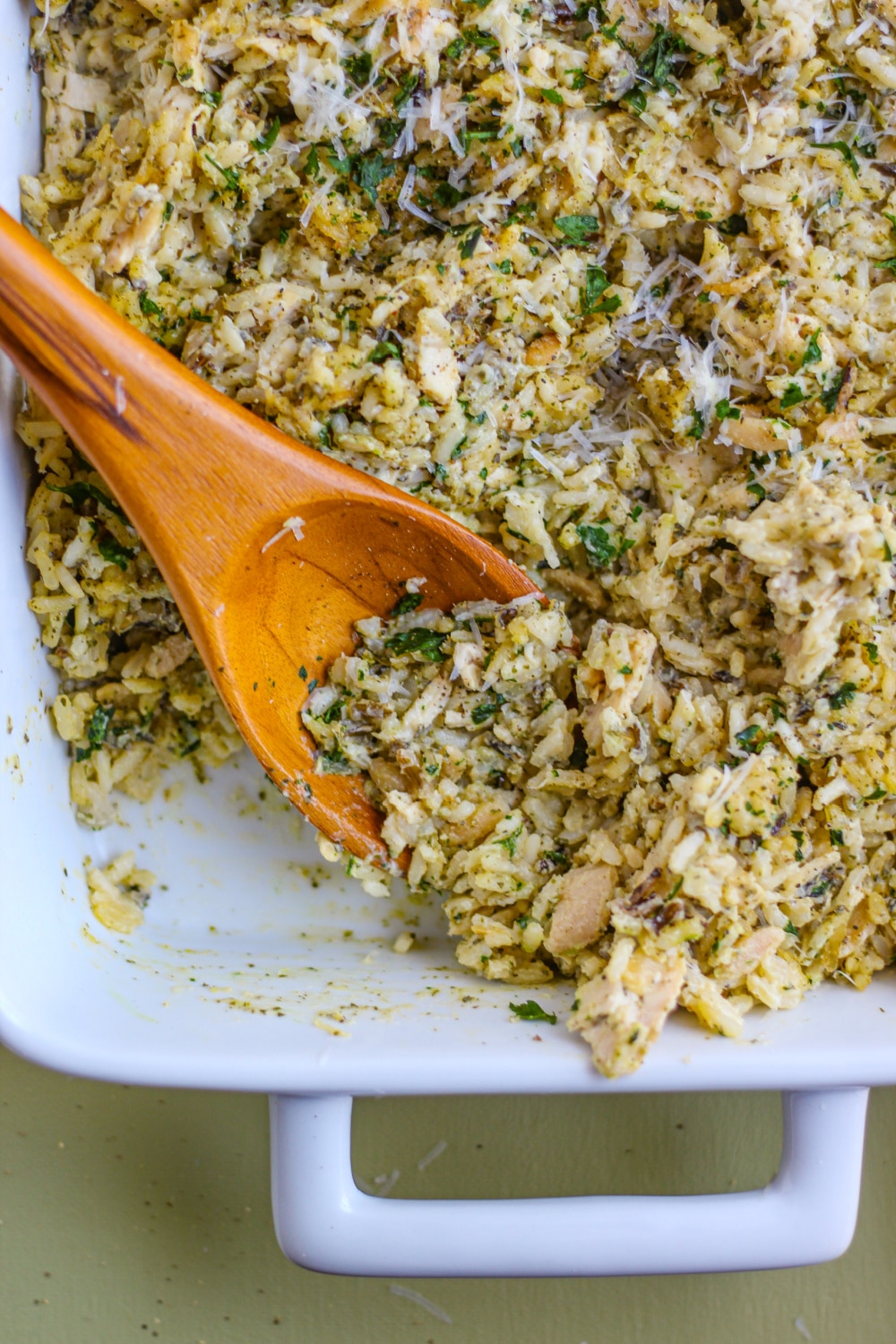 An easy alternative to Chicken and Dressing is this Chicken and Wild Rice Casserole. Made with packaged Wild Rice, shredded chicken (or omit the chicken) and deliciously seasoned this rice dish is great choice to pair with turkey.
Chicken and Wild Rice Casserole Recipe
The name says it all this salad is made up of seven layers and it a favorite for holidays and potlucks. The layers are lettuce, chopped onions, crumbled bacon, hard boiled eggs, green peas and salad dressing and shredded cheese. It's a great way to serve a salad with a holiday meal.
Pro Tip: Make this salad the day before then toss it right before serving.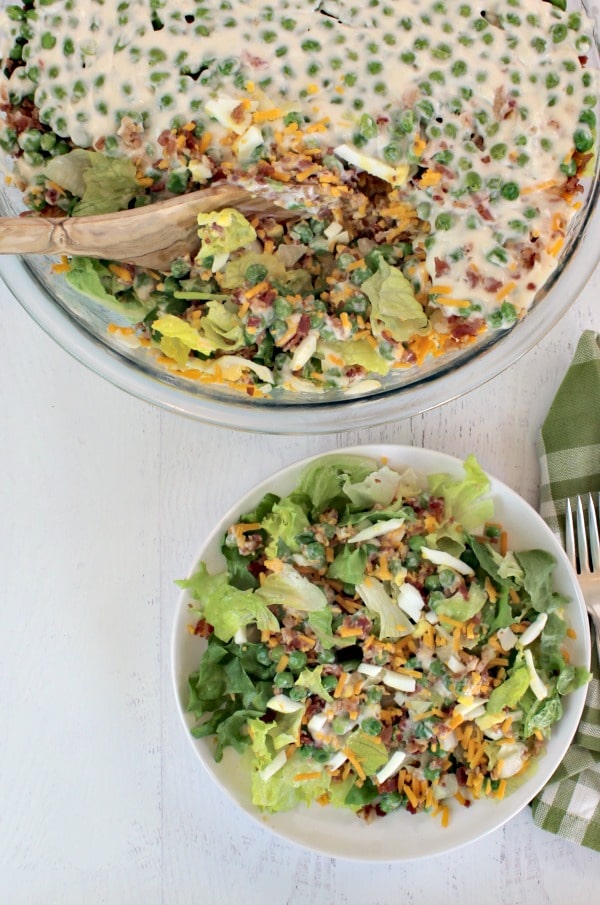 Southern Style Mashed Potatoes
This is my Meemaw's recipe for Mashed Potatoes. If it's made by someone called Meemaw then it has to be good! I'm pretty sure that's a law or something. Seriously though these mashed potatoes are so good you'll dream about them.
Southern Style Mashed Potatoes Recipe
If you are having four to six guests you might consider serving each person their own baked sweet potato rather than a sweet potato casserole. Baking individual potatoes will be less time consuming. You can add cinnamon, brown sugar and butter for added flavor.
Roasted Cinnamon Brown Sugar Sweet Potatoes
Tossed with butter, cinnamon and brown sugar then roasted in the oven until they are crisp on the outside and tender inside. These sweet potatoes are an easy delicious side dish that can be put together in just minutes.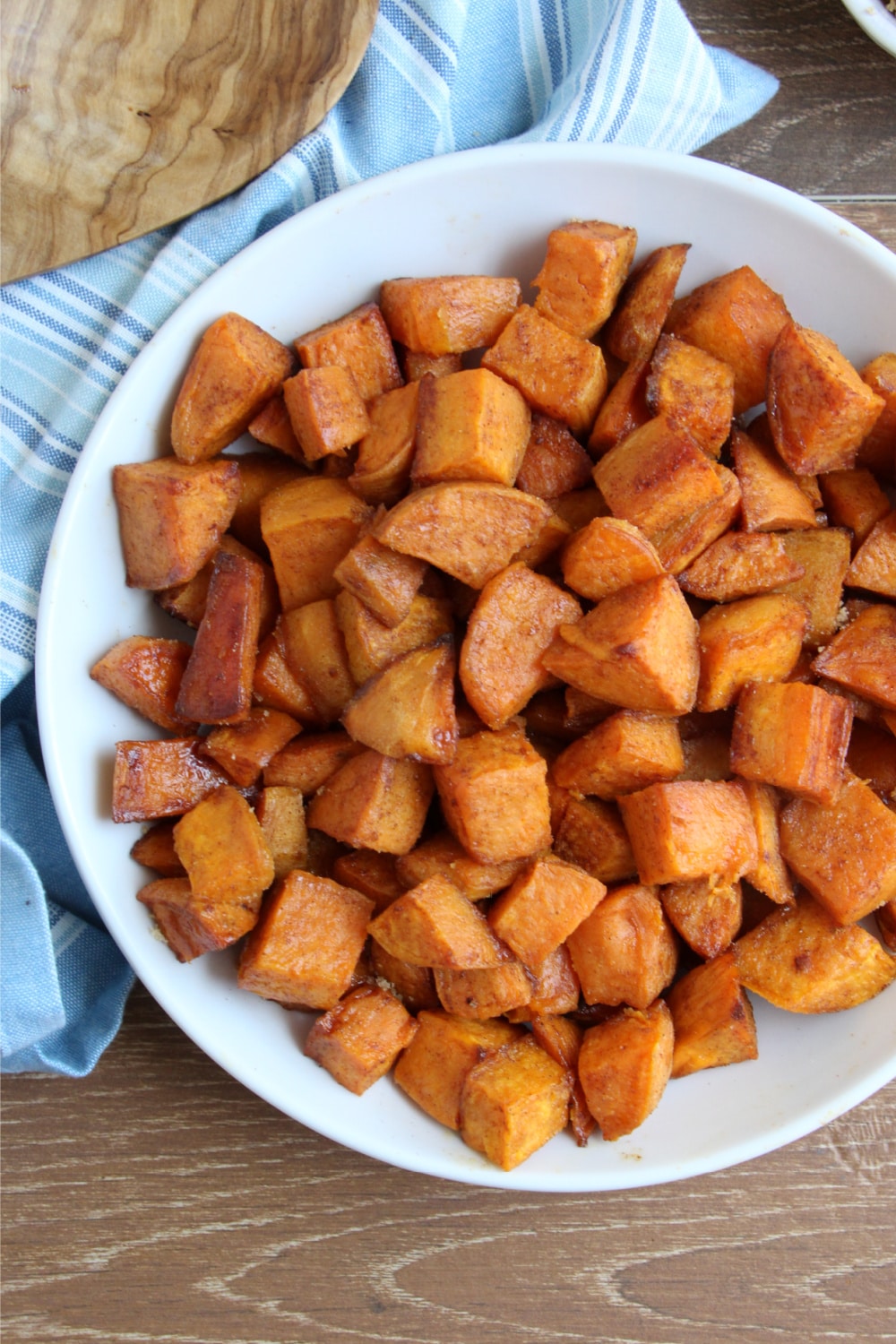 Roasted Cinnamon and Brown Sugar Sweet Potatoes Recipe
Southern Style Green Beans
Cooked "low and slow" these green beans are simmered on the stove until they are tender and full of delicious flavor. This is simple classic recipe made with onion, bacon and a few seasonings. You can't go wrong with this recipe for the best green beans ever!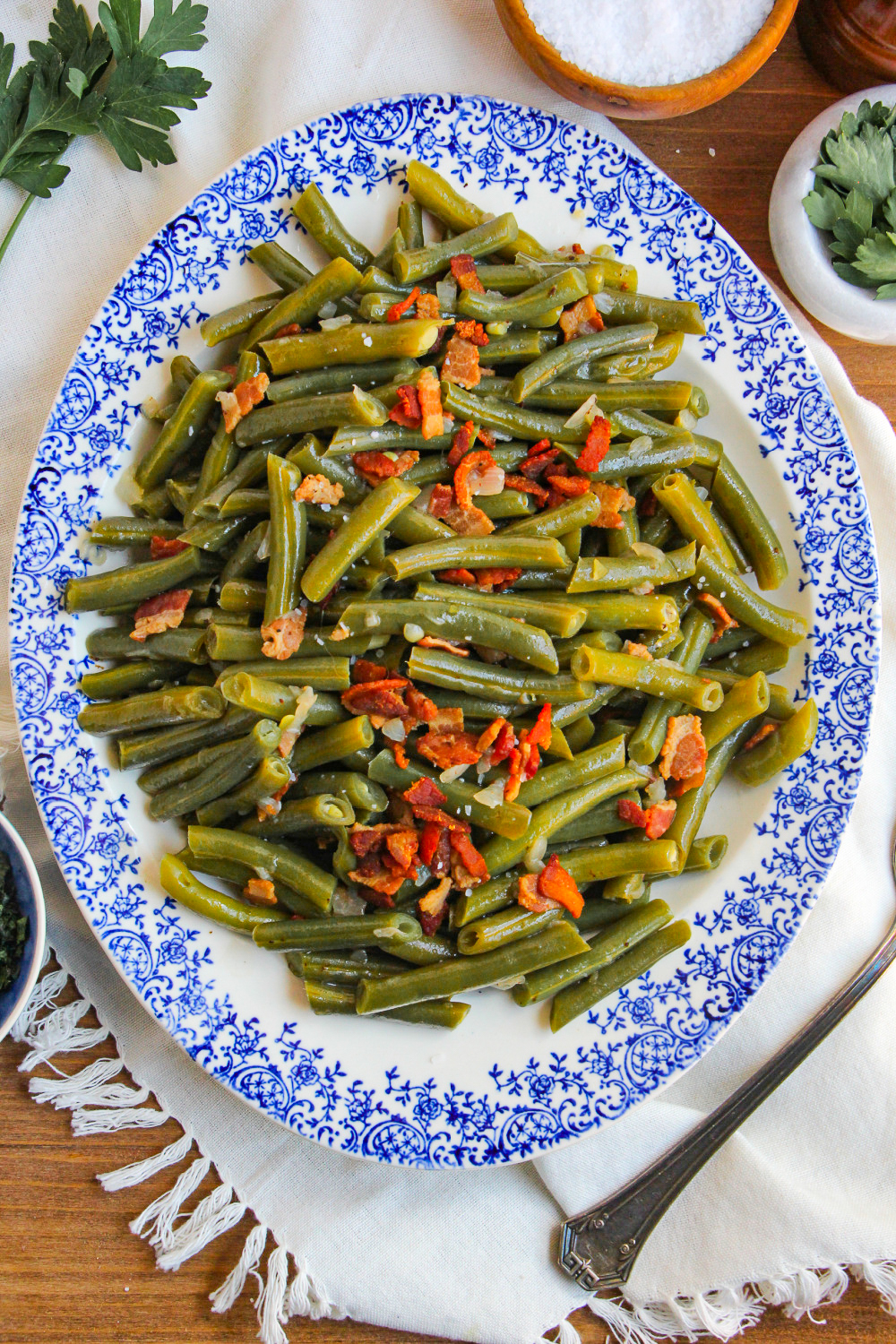 Southern Style Green Beans Recipe
These easy skillet green beans are sautéed in butter with onions and garlic. These crisp fresh green beans are done and ready to serve in just 10 minutes!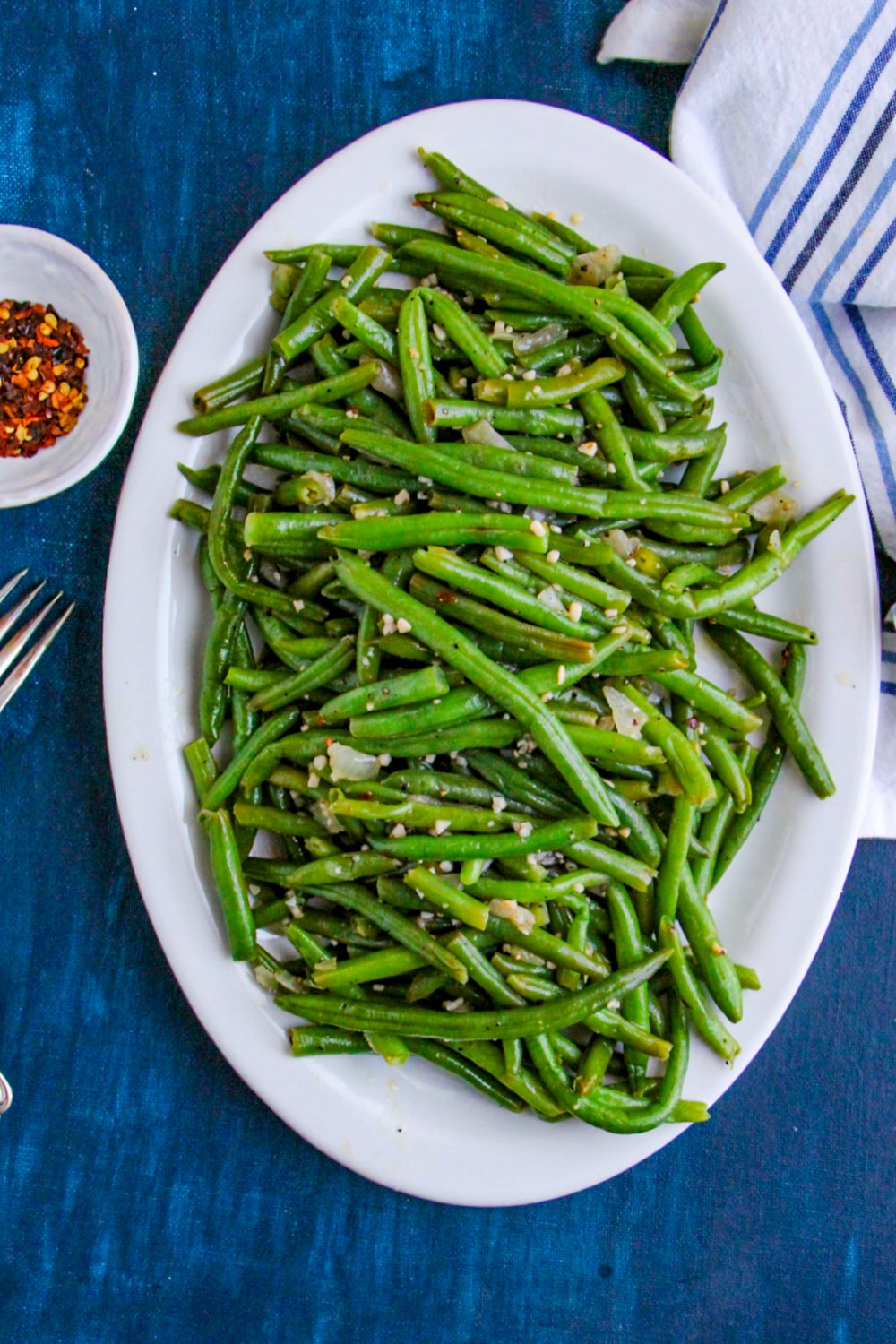 Easy Skillet Green Beans Recipe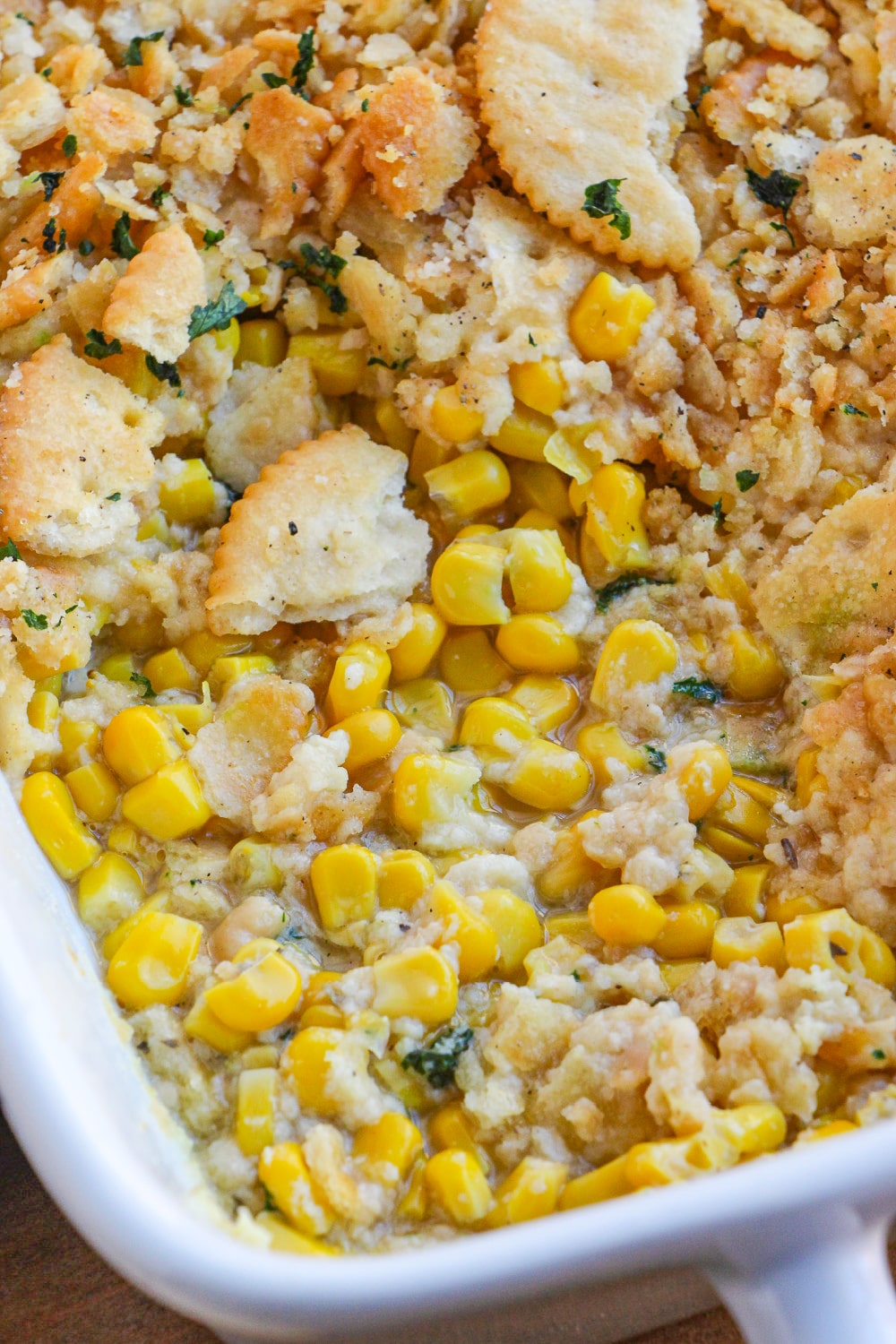 Corn Casserole is a classic side dish that is made with creamed corn, sweet corn, herbs and seasonings and topped with a crust of crisp butter crackers. This recipe is always a crowd pleaser and prefect for holiday meals or potlucks.
This corn is infamous! Okay well only with my family and friends but it really is the best recipe. If you have more than four guests then you'll need to double the recipe BUT I swear there won't be a single kernel of this sweet corn left in the pan!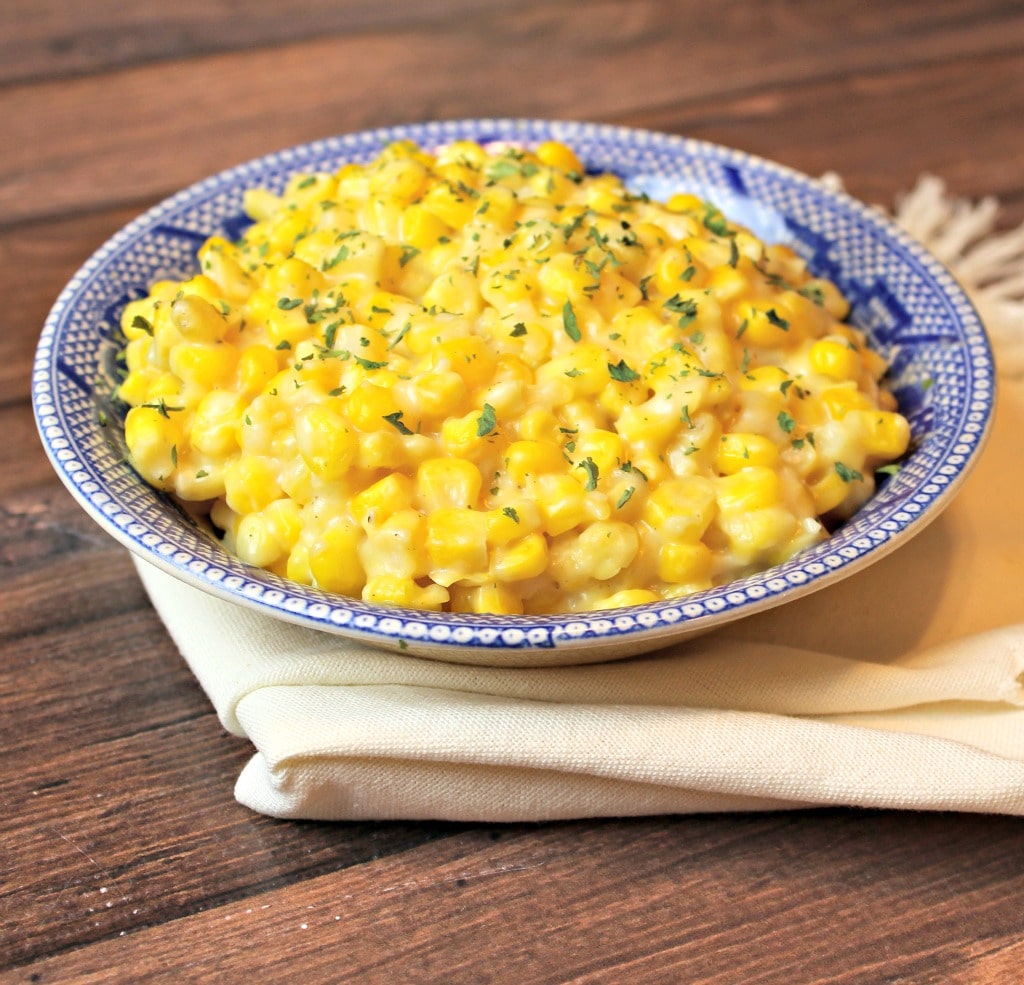 Southern Style Skillet Corn Recipe
This Grape Salad is technically a side dish, but you could serve it as a dessert. It's made with red and green grapes and a dressing made with cream cheese, brown sugar and vanilla.This recipe is easy to make and is always a crowdpleaser.
Pro Tip: Make this easy salad up to three days before, leaving off the chopped pecans and store in the refrigerator. Add chopped pecans and toss before serving.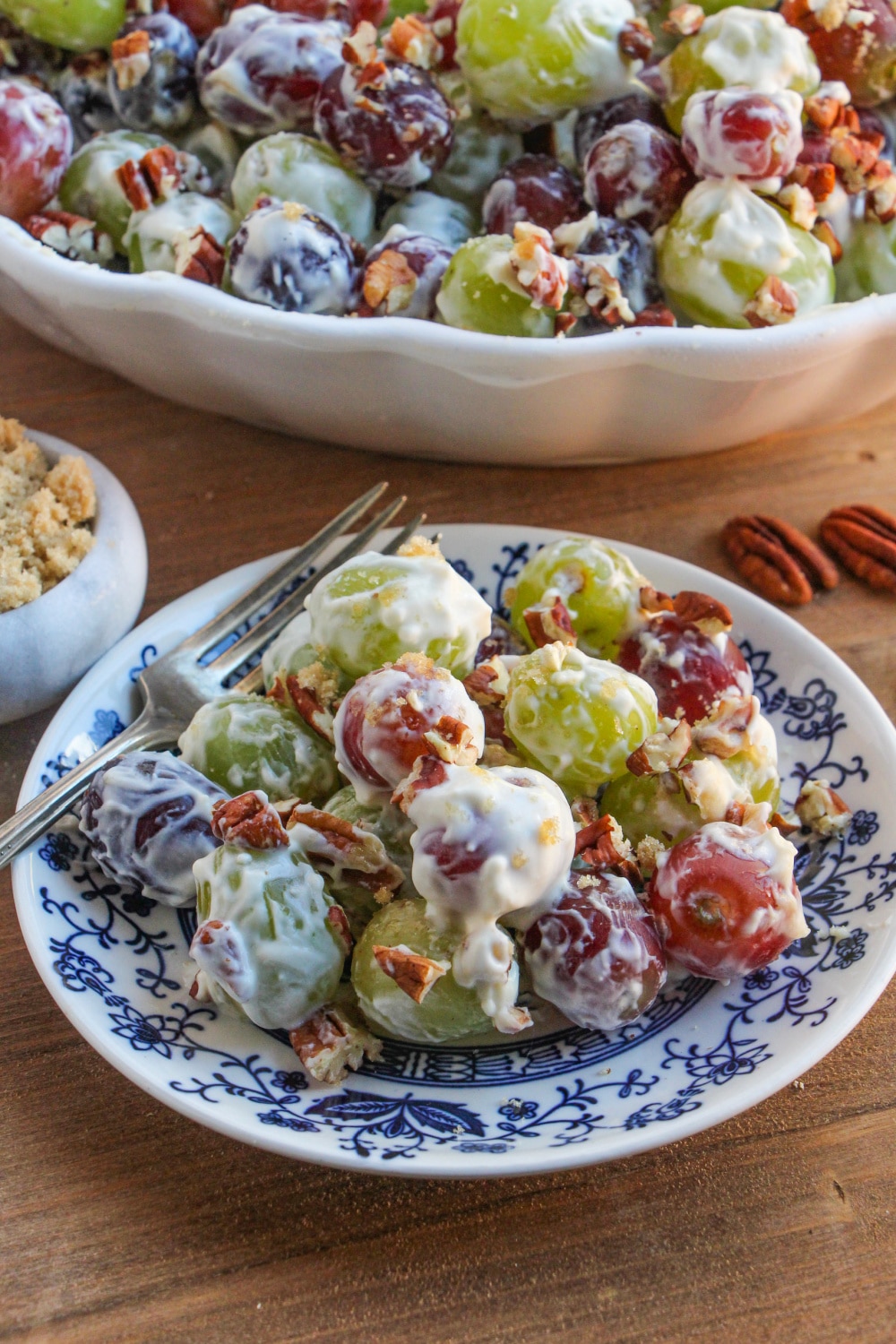 This Creamy Apple Salad is made with crisp apples, pecans and golden raisins all tossed in cinnamon cream cheese dressing. This colorful salad is easy to put together and will be a favorite with guests. I usually severe it as a side dish but it could easily pass for a dessert!
Pro Tip: This fruit salad can be made the day before and stored in an air tight container in the fridge until time to serve.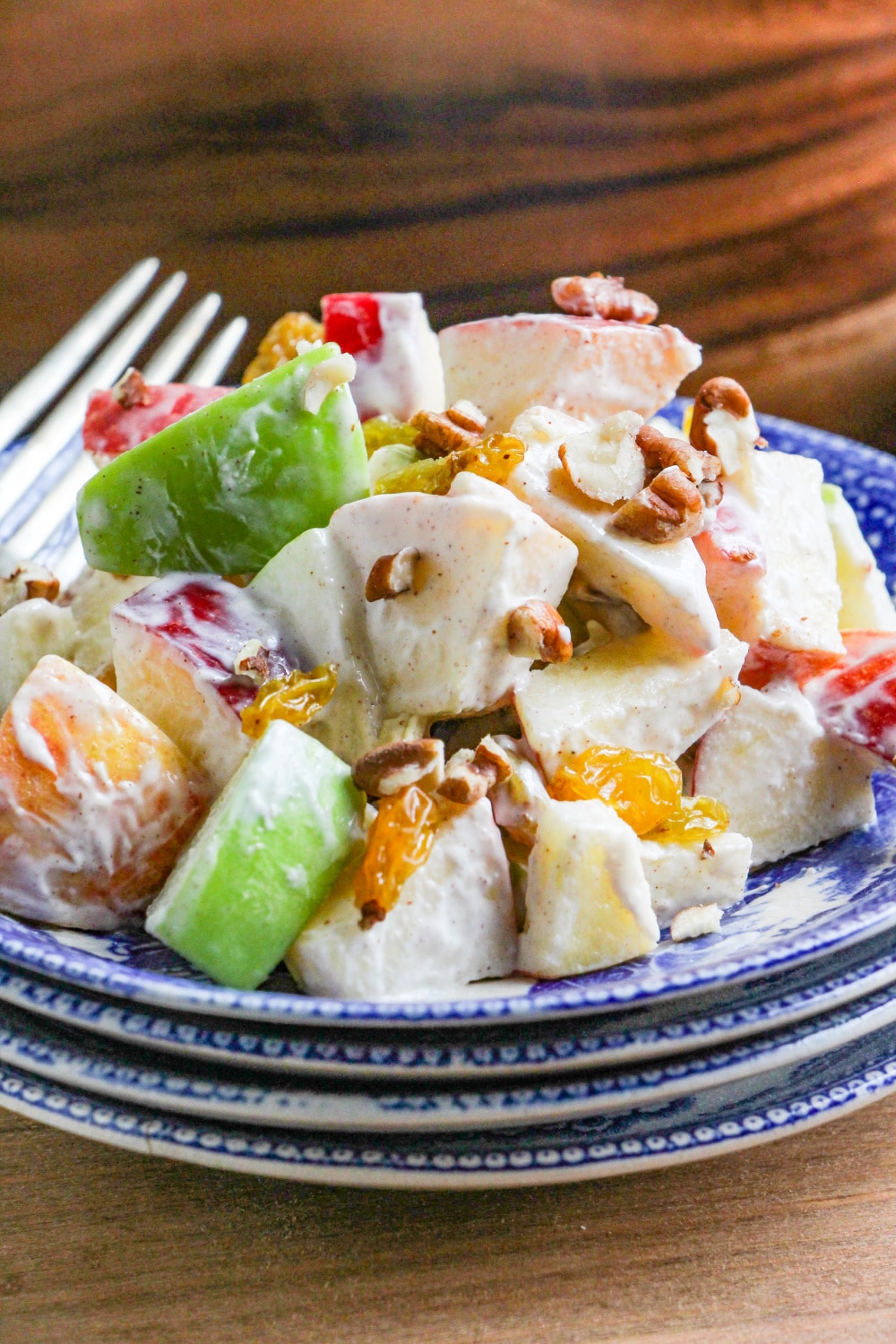 Don't Skip the Dessert:
Honey Pecan Pie
This pecan pie has a slight twist on the classic version. Made with honey instead of corn syrup it has a sweet less sugary flavor.
Pro Tip: Make the pie two days before and store it in the fridge. Take it out to the refrigerator Thanksgiving morning and set it on the counter to come to room temperature before serving.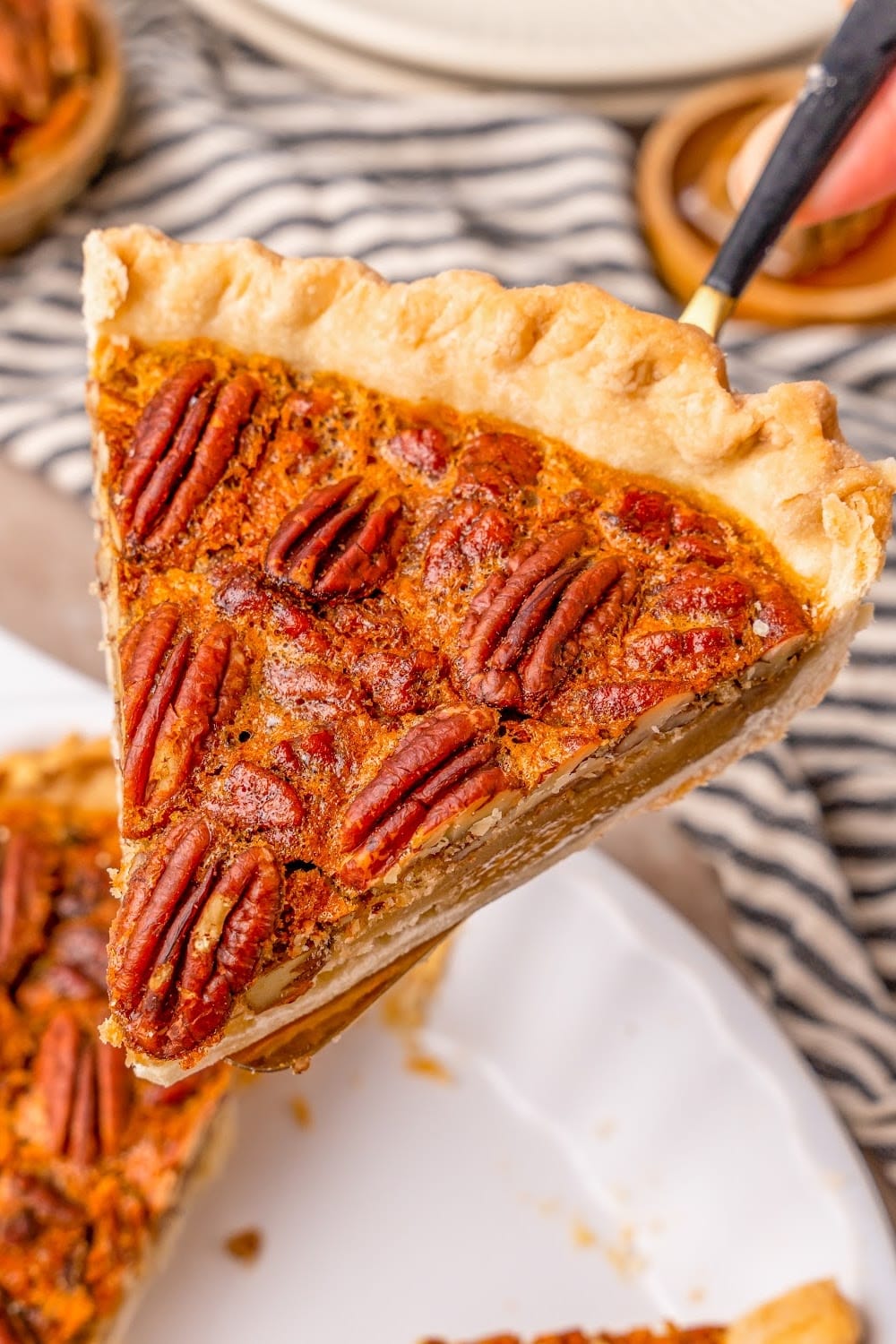 Baking this Apple Crisp while you're eating dinner will keep everyone dreaming of what's to com. This recipe is made with crisp Granny Smith apples in a cinnamon and brown sugar sauce and topped with a delicious oatmeal crumb topping. Top with ice cream for the ultimate decadent dessert!
This Old Fashioned Chocolate Pie recipe has been passed down through my family for three generations. It's the first pie my mother learned to make and it was one of the first desserts learned to make from her.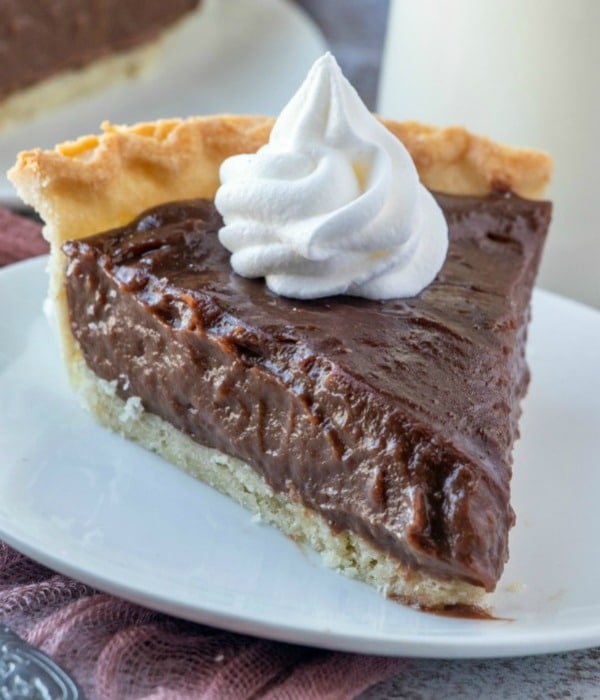 Old Fashioned Chocolate Pie Recipe
Happy Cooking Y'all!
Susanne