Why are these Southern Style Fried Apples so good?  You take big juicy apples and then you combine butter, brown sugar, nutmeg and cinnamon and fry it  all together in a skillet. Did that get your attention?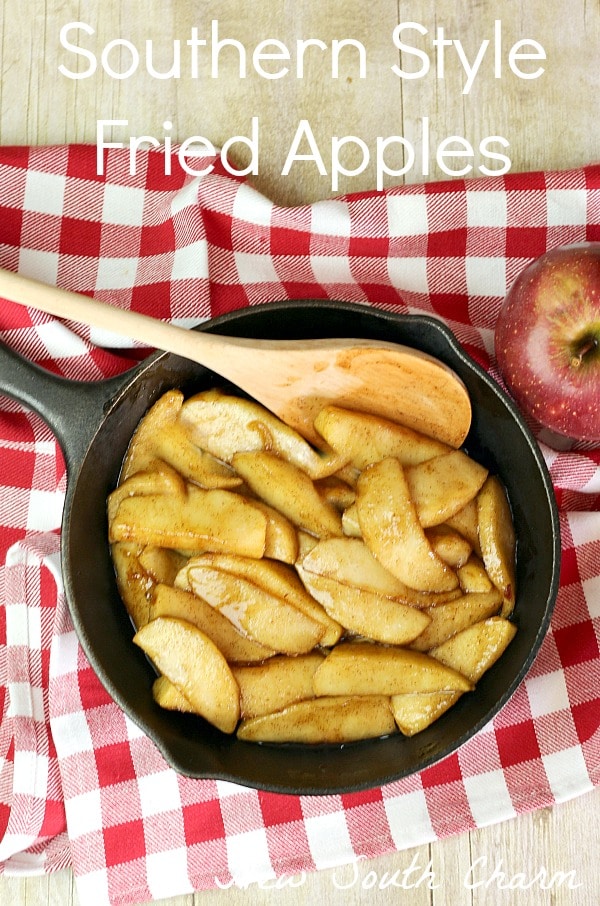 It's no secret that around my house Southern cooking and comfort foods reign supreme. These Southern Style Fried Apples are pure comfort, down deep in your soul food. Good to the last bite food. The kind of food that makes everything a little better just because you smiled while enjoying it.
You can serve these as a side dish or a semi-healhty dessert. I think they are the perfect side dish for pork chops or barbecue of any kind. They are also great with breakfast or brunch.
This recipe calls for peeled apples. I did it the old fashioned way with a sharp knife. I wish I had one of those cool tools that spins apples and around and peels them. Of course that would probably backfire and I'd end up scarping apple off the ceiling. No really I'm serious. I'm a complete and total klutz, I can barley walk and talk at the same time. Anyway back to the recipe.
Peel and remove the core of 5 or 6 large apples. Once the apples are peeled divide them into half inch slices and set aside.
In a skillet over medium high heat melt butter then add brown sugar, nutmeg and cinnamon stirring to combine.  Add the apple slices to the mixture and cook, stirring frequently, for about ten minutes or until the apples are golden brown.
Whether you choose to eat these Southern Style Fried Apples as a side dish or a dessert you're going love them. They are simple to make and a delicious way to enjoy Apple Season.
Thank you so much for reading!  Are you following New South Charm on Facebook? I'd love to hear from you; drop by and say hello!
Happy Cooking Y'all!
Susanne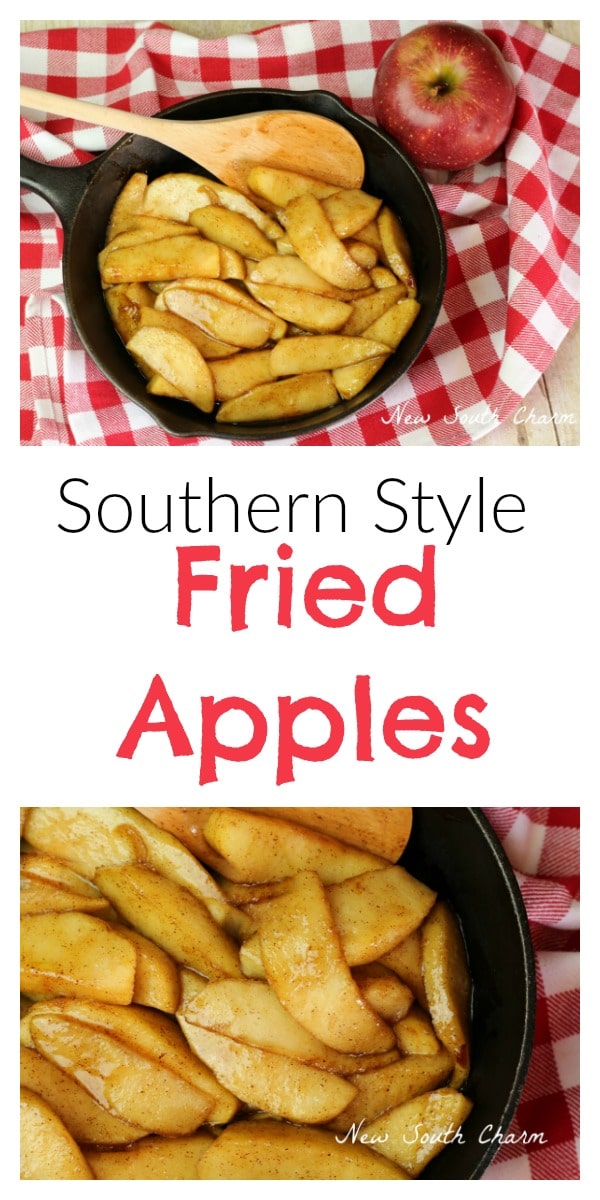 Monday: Appetizers and Drinks
Tuesday: Main Dishes and Sides
Wednesday: Sweet Treats
Thursday: Apple Projects
Friday: Anything Apple Goes