Why are these Southern Style Fried Apples so good? You take big juicy apples and then you combine butter, brown sugar, nutmeg and cinnamon and fry it  all together in a skillet. Did that get your attention?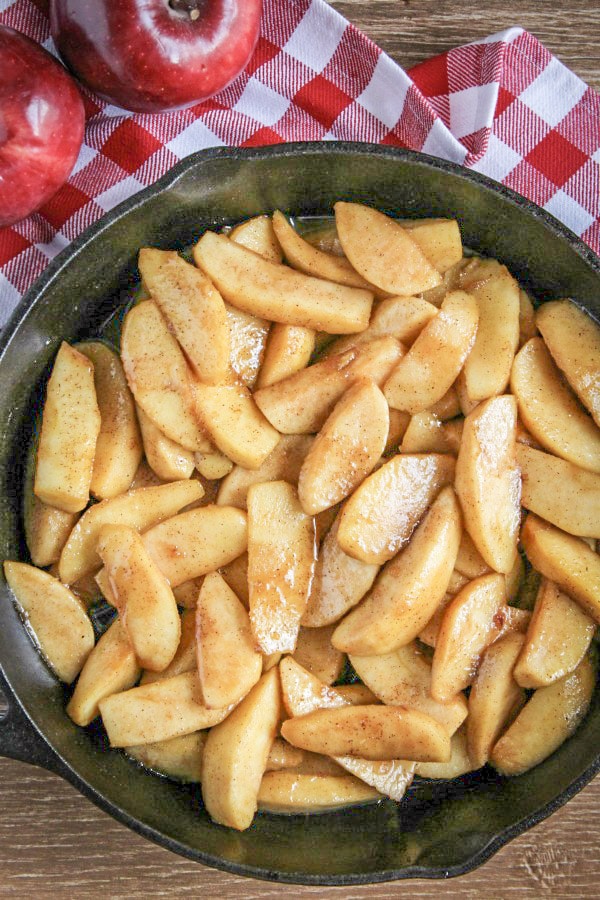 It's no secret that around my house Southern cooking and comfort foods reign supreme. These Southern Style Fried Apples are pure comfort, down deep in your soul food. Good to the last bite food. The kind of food that makes everything a little better just because you smiled while enjoying it.
You can serve these as a side dish or a semi-healhty dessert. I think they are the perfect side dish for pork chops or barbecue of any kind. They are also great with breakfast or brunch.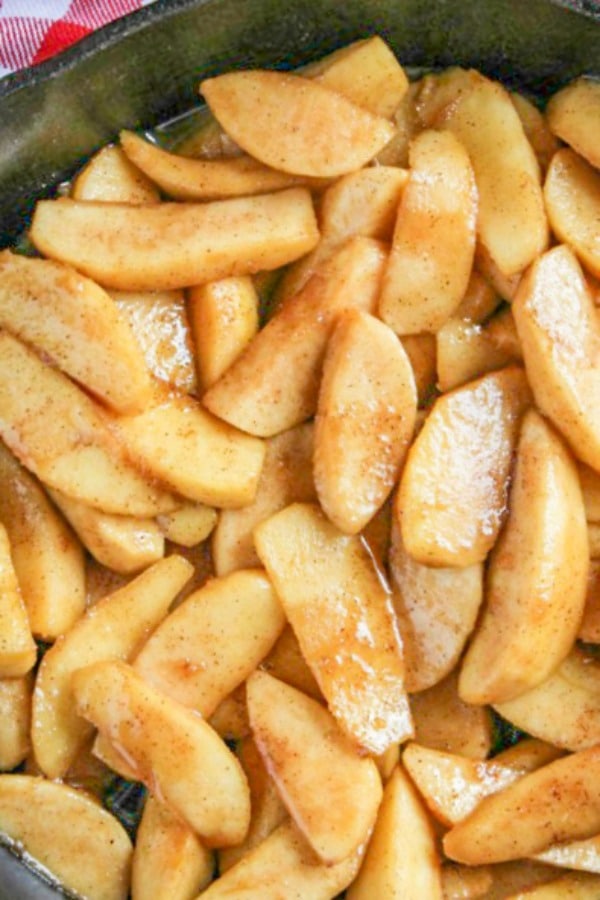 To make these Southern Fried Apples you will need 5-7 large apples or 6-8 small apples. Below is a list of the types of apples that are great for cooking and baking:
Red Delicious
Fuji
Golden Delicious
Gala
Granny Smith
Honey Crisp
McIntosh
Rome Beauty
To make this recipe you have to peel and core all of the apples you plan to cook. Here are my tips for  to make doing this easier:
What's the best way to peel an apple?
Turn the apple upside down on a cutting board. I recommend turning it upside down because the top of the apple is wider and gives you a little more stability while your peeling.
Use a peeler or Y-shaped peeler and remove the skin of the apple in long strips.
Finally peel the tops and bottom of the apple making sure you remove the stem.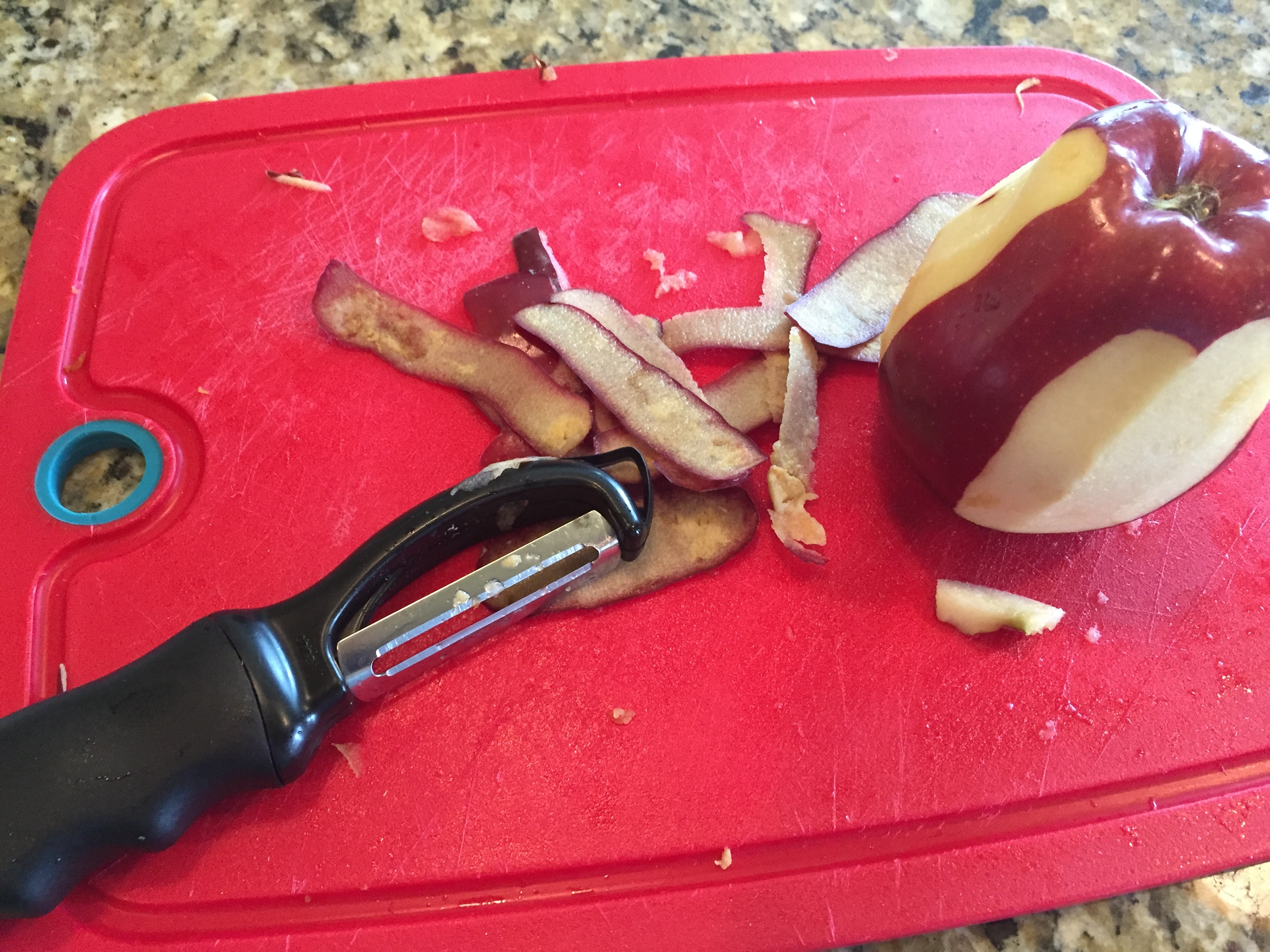 Once you're peeled the apple you can use an apple slicer to remove the core. If you don't have a slicer you can easily core the apple by using a sharp knife.
How to core and apple using a knife:
1 Stand the apple up right on cutting board then cut away one side as close to the core as possible.
2 Then place the apple flat side down and slice off a second side in the same manner. Repeat with the two remaining sides.
One you've cored the apple cut the pieces in to half inch slices and set aside in a bowl.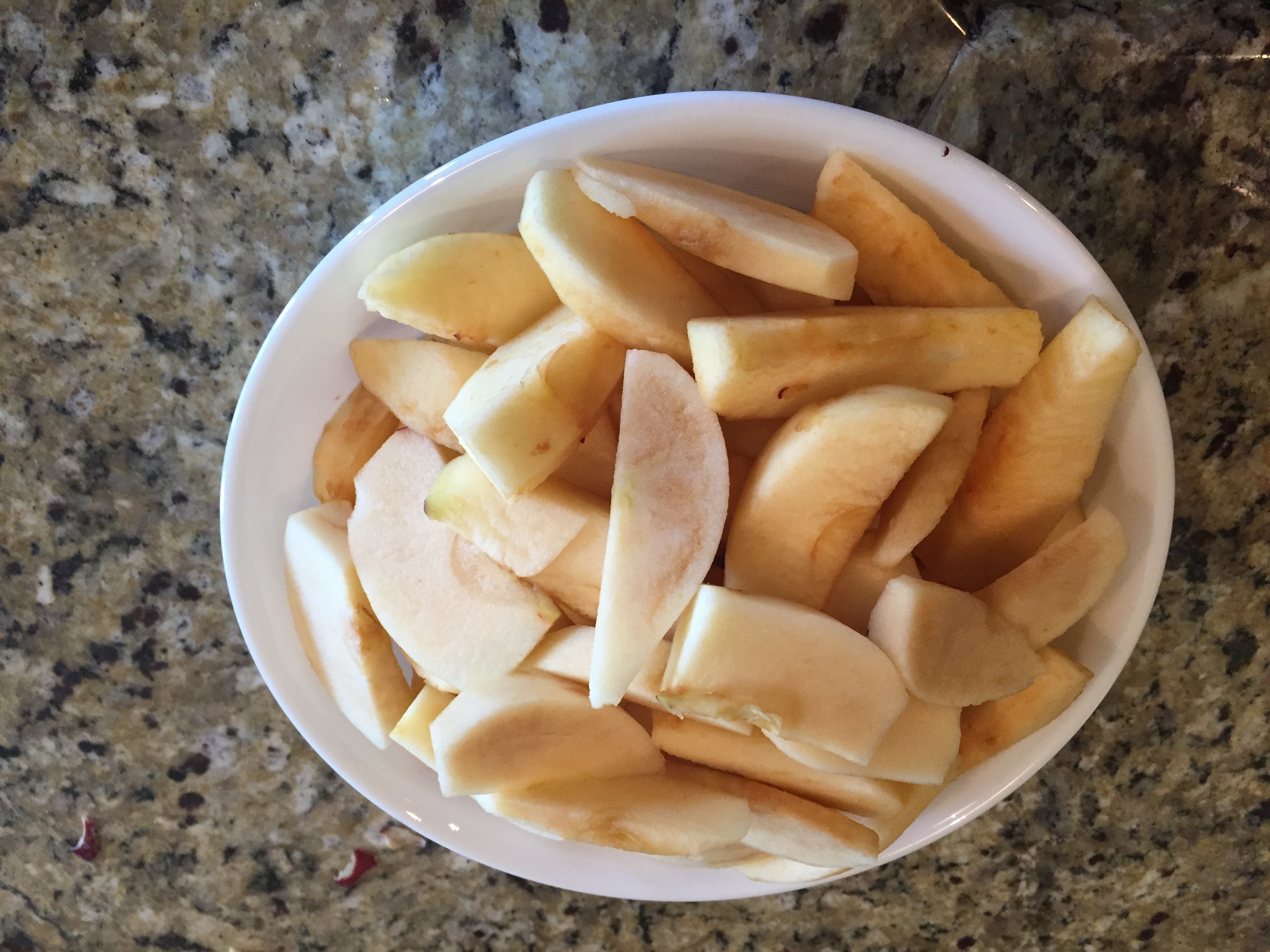 Next, in a large skillet over medium high heat melt butter then add brown sugar, nutmeg and cinnamon stirring to combine.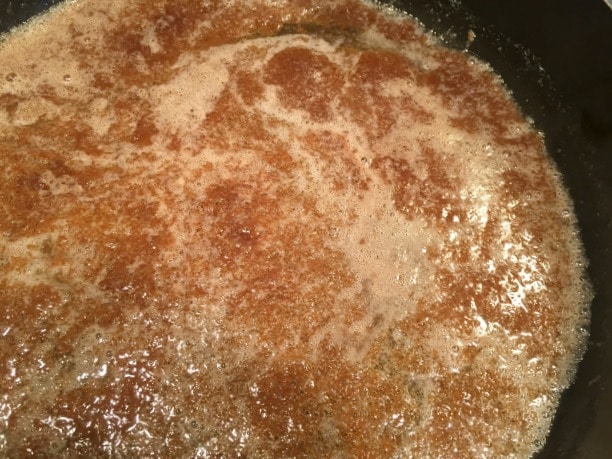 Add the apple slices to the mixture and cook, stirring frequently, for about ten minutes or until the apples are golden brown. As an added bonus your house will smell amazing while these are cooking. It's like a combination of a crisp fall morning and Christmas.
Whether you choose to eat these Southern Style Fried Apples as a side dish or a dessert you're going love them. They are simple to make and a delicious way to enjoy apples all year long.
Happy Cooking Y'all!
Susanne
Looking for more Southern inspired side dishes?
Southern Style Macaroni and Cheese
Southern Style Mashed Potatoes
This recipe was updated with helpful tips and pictures on 8/22/18 – Susanne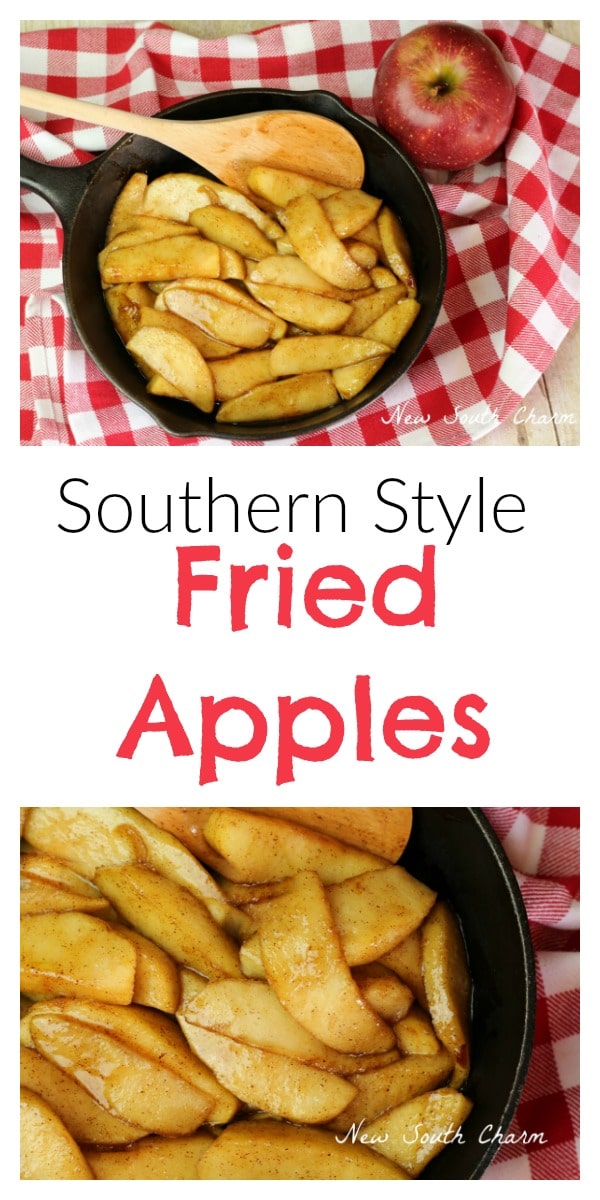 Monday: Appetizers and Drinks
Tuesday: Main Dishes and Sides
Wednesday: Sweet Treats
Thursday: Apple Projects
Friday: Anything Apple Goes