Sometimes for me the hardest part of planning a meal is deciding on a side dish. This Skillet Squash is one I've come back to again and again.
It's made with Yellow Squash which is available in abundance at the produce stand just up the road from our house from around Memorial Day until the beginning of fall.
Another thing I love about side dish is that it's prepared in a cast iron skillet. I think everything tastes better when it's cooked in cast iron. Maybe it's because I was raised in the South or just my imagination.
If you don't have a cast iron skillet don't worry you can use whatever you have. Just make sure it's heated evenly before you put in the squash and onions.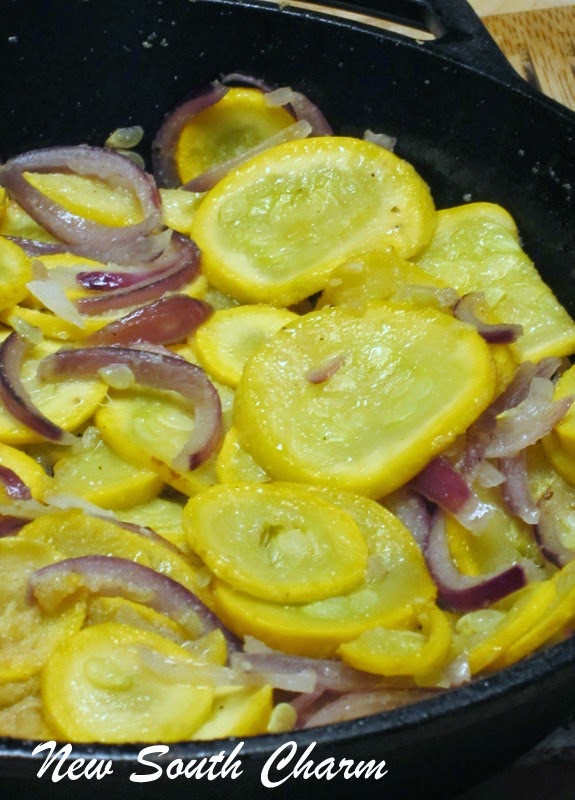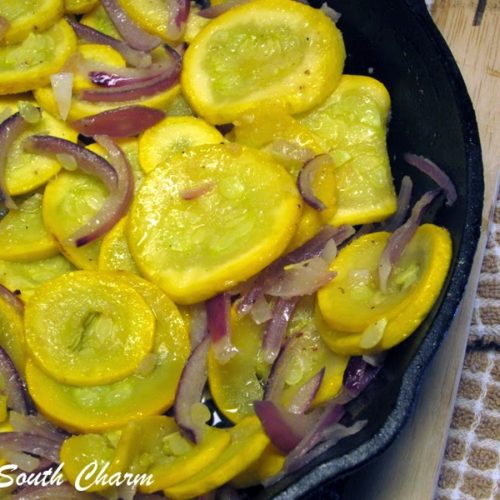 Skillet Squash
Ingredients
2-4

yellow squash

1

medium red onion

¼

cup

of Extra Virgin Olive Oil

½

teaspoon

of garlic powder

Salt and pepper to taste
Instructions
Slice squash into ¼ inch pieces

Slice red onion into narrow pieces

In a large bowl combine ingredients until coated with EVOO evenly

Pour into warm skillet and cook until squash and onion are soft and semi-transparent
That's all there is to it. Easy-peasy fast and easy.