This recipe for Easy Homemade 
Macaroni and
 Cheese is so good you'll never buy that stuff in the box again. It's an easy recipe to make and only takes a few minutes to prepare and 30 minutes in the oven. When it's done you have a dish of yummy cheesiness that you'll want to make again and again.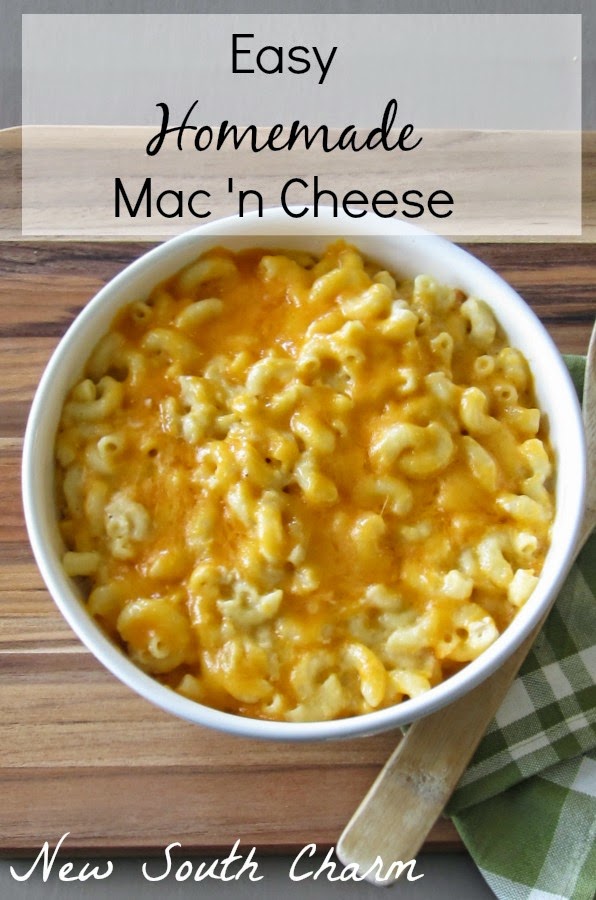 Here in the South Macaroni and Cheese is considered a vegetable. Well, not really but I've seen it listed with the vegetables in menus my whole life. It's just one of those quirky things we do down here that confuses the rest of the country.
While macaroni and cheese is considered to be a traditionally Southern dish its origin dates back to the 1700's in Europe
Who invented macaroni and cheese?
It's not known who invented macaroni and cheese it is widely believed that Thomas Jefferson is responsible for bringing macaroni to America. The story goes that on a trip to France Jefferson fell in love with the pasta dishes served there and returned to the United Stated with noodle recipes and a pasta machine. When he later became president he served macaroni and cheese at an official state dinner.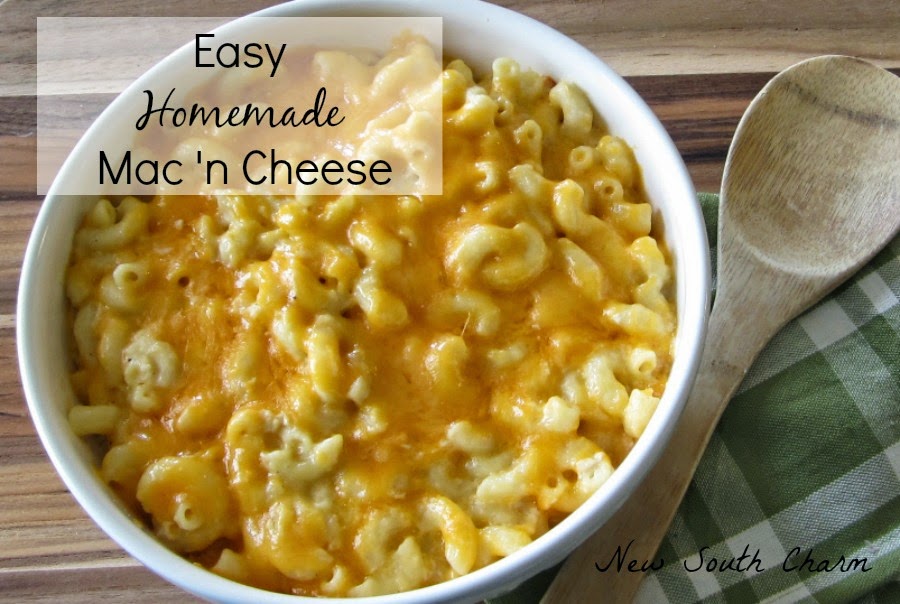 This version of macaroni and cheese is made with simple, staple ingredients you probably already have on hand. The ingredients can also be exchanged for similar items. For example the elbow pasta can be swapped for penne. Or you can use any one or combination of  these cheeses listed below.
What are the best cheeses for macaroni and cheese?
It's important to use a strong cheese with a lot of flavor when making mac 'n cheese because the white sauce, roux, that is the base will absorb a lot of flavor. Cheeses like the ones listed below are excellent choices for making mac 'n cheese:
sharp cheddar
white cheddar
smoked gouda
gruyere,
or parmigiana reggiano
No matter what cheese or cheese you choose to prepare this recipe with it will be a amazing!
  Happy Cooking Y'all!
Susanne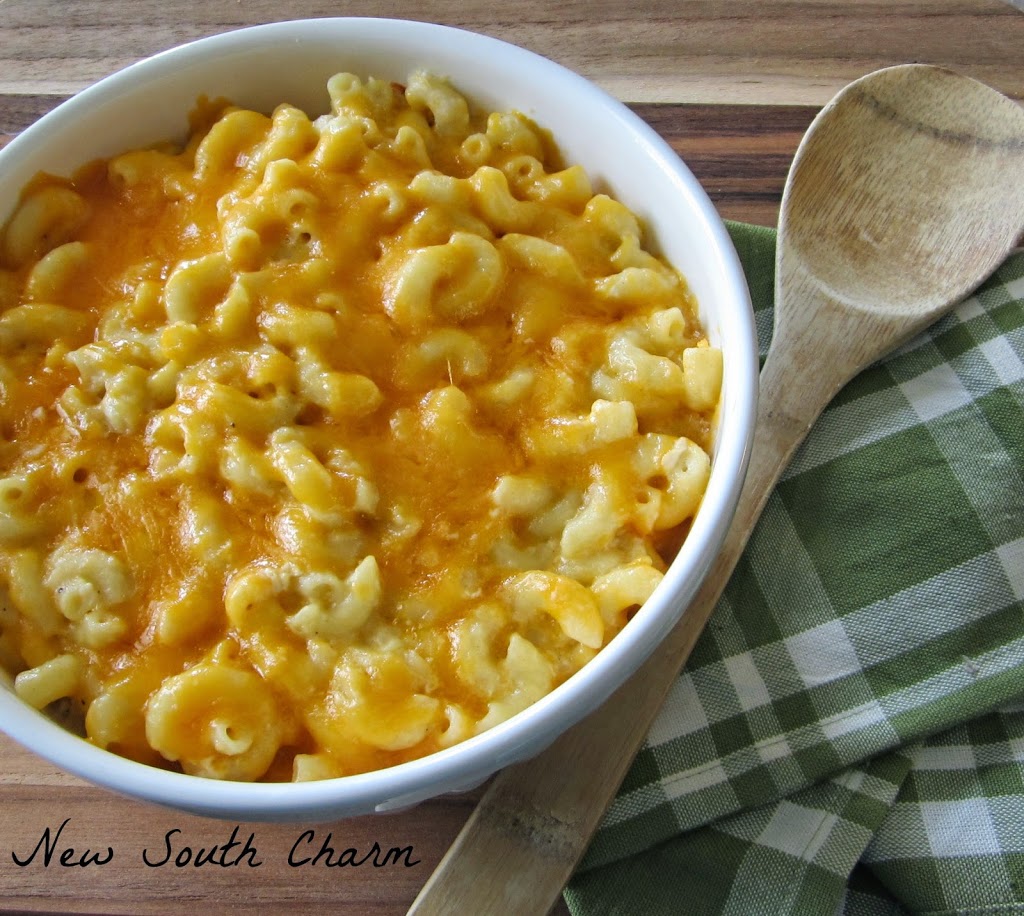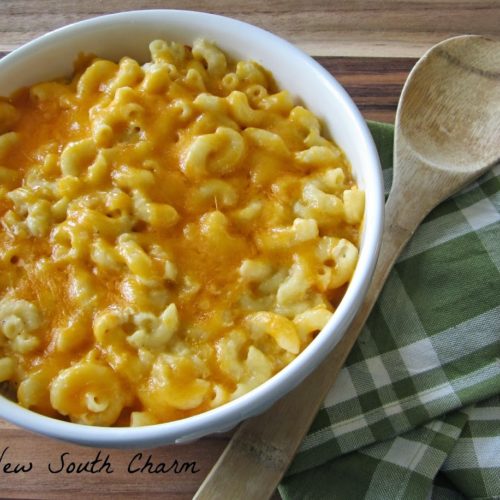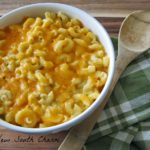 Easy Homemade Mac 'n Cheese
Ingredients
8

oz.

elbow shaped pasta

1/4

cup

all purpose flour

2

cups

milk

2

cups

shredded cheddar cheese

2

tablespoons

butter
Instructions
Preheat oven to 350 degrees

Prepare pasta according to package directions

In a sauce pan over low heat combine flour and butter whisking for two minutes. Then slowing add in milk whisking unit well combined. Add in half of the cheese a small amount at a time until melted. Remove from heat.

Drain pasta pasta and pour into a casserole dish prepared with non-stick spray

Pour mixture evenly on top of pasta (you might have to stir the mixture around some)

Cover top with remaining cheese

Bake at 350 degrees for 30 minutes or until cheese is melted and bubbly
Looking for more great recipes?