Risotto is one of those dishes that I can't pass up when I see it on a restaurant menu. I love the creamy texture and rich flavor.
I know a lot of people think making risotto is complicated. I admit it can be but this version is not. It is actually really easy and ideal for a quick weeknight dinner.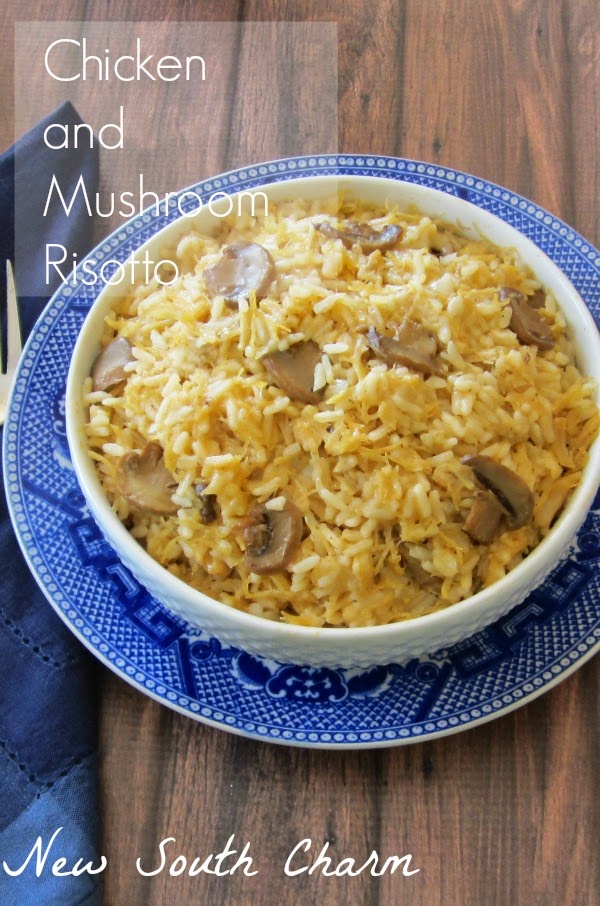 Risotto is a traditional Italian dish made with rice and broth. Depending on the flavor of your recipe you might use chicken, beef, or vegetable stock. For the majority of risotto recipes I tried you add the broth in slowly while stirring almost constantly for 30 to 45 minutes.
For this recipe you will cook the rice in chicken broth. This eliminates the constant stirring plus cooking the rice this way gives it extra flavor.
I jokingly call this recipe Risotto for Dummies (or Geniuses). The Hubby just calls it good. Either way I hope you'll try the recipe and love it as much as we do.
Do you cook with Rice often? If yes what's your favorite rice recipe? Let me know by commenting below.
1 lb. boneless skinless chicken breasts
2 cups of Instant White Rice (or
Arborio or Carnaroli rice)*see note in directions
1 can (10 3/4 ounces) Campbell's® Condensed Cream of Mushroom with Roasted Garlic Soup
1 can (4 ounces) sliced mushrooms
½ tablespoon garlic powder
Prepare rice according to package directions
(*prepare following package directions substituting water for chicken stock)
In a large skillet over medium high heat melt butter and brown chicken breast cooking about ten minutes on each side or until chicken is well browned
Remove chicken from skillet and shred
Return chicken to skillet stir in soup, mushrooms, onion and shredded chicken cover and cook until onions are transparent chicken is cooked through
Add rice and cheese to skillet and stir until well combined
Turn off heat and allow to stand for five minutes
Like this recipe? Follow me on
Facebook
for lots of recipes and ideas that your family will love.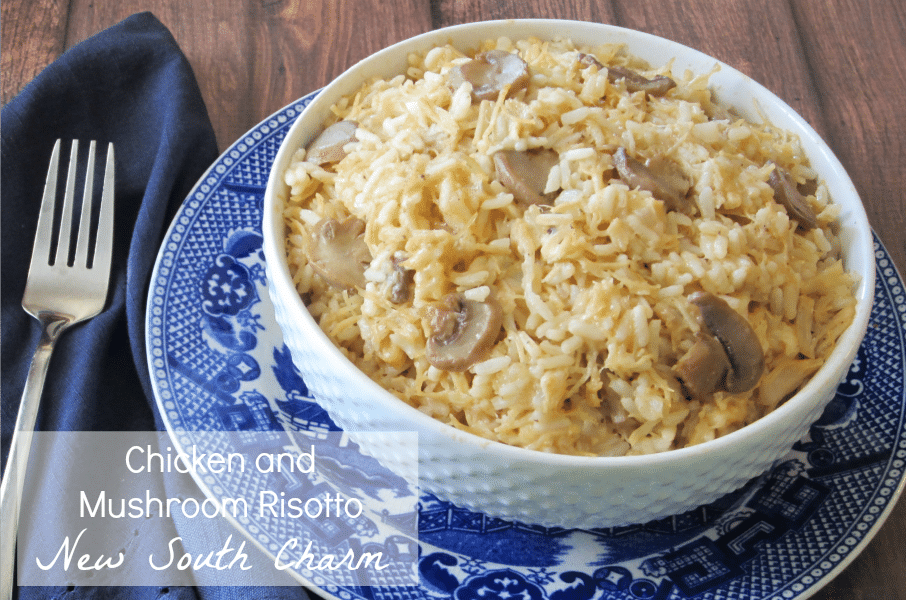 Looking for more great recipes featuring rice?