I'm just going to say it… I love Brownies. More to the point I love the Brownies from the corners and edges of the pan. I mean who 
doesn't
, right? 
Well, these Brownie Cookies are just like having a corner piece every time. They are a little 
crunchy
 on the outside and soft and gooey in middle. In a word they are fantastic.
These cookies are absolutely delicious and bake up in just ten minutes. To make them you will combine a boxed Brownie mix with flour, cooking oil and eggs. 
These ingredients make a really thick batter; thicker than typical Brownie mix. I think it's best to mix the oil and eggs together with a fork in a 
separate
 bowl. Then work it into the batter slowly while stirring. Adding the liquid a little at a time makes it easier to stir but it's not necessary. You can just dump it all in a bowl if you want. There is no right or wrong way.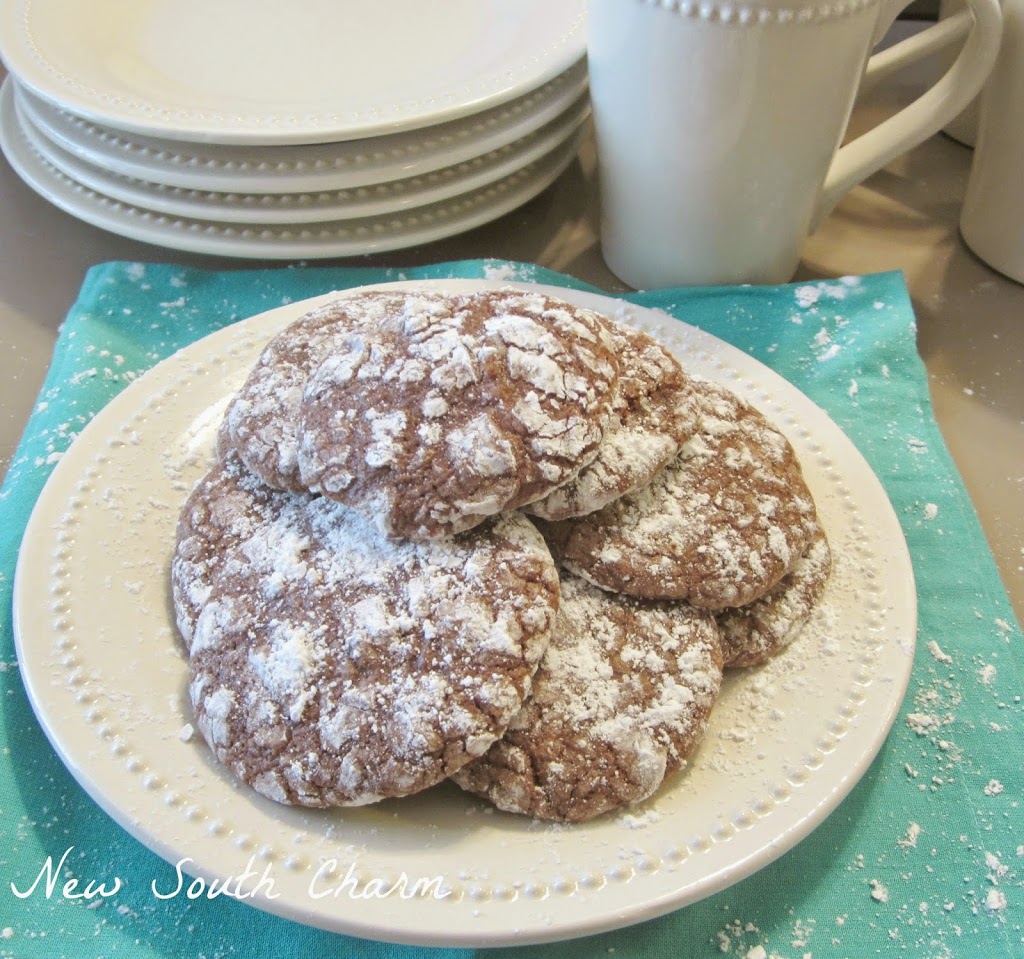 I spooned the dough on to a large cookie sheet that I covered with parchment paper but an ungreased cookie sheet will do just fine. I like using the
parchment
 paper to make cleaning up faster 
but an ungreased cookie sheet will do just fine.
 Because the dough is so thick I recommend a cookie scoop to make spooning the dough out quicker. If you don't use a scoop you'll need to spoon out the dough or pinch it off and roll into a ball with your hands.
Once I have the dough spooned out I like to sprinkle the top with powdered sugar. I think it makes the cookies look pretty and it gives them a little extra touch of sweet flavor. The powdered sugar is optional; these cookies are delicious either way.
Like this recipe? Follow me on
Faceboo
k
for lots of recipes and ideas that your family will love.
Brownie Cookies
These Brownie Cookies
Ingredients
1

box Brownie mix

1

cup

All-purpose Flour

3

eggs

1/3

cup

cooking oil

1/2

cup

powdered sugar

optional

Putting It All Together

Preheat oven to 350
Instructions
Combine brownie mix, flour, eggs and oil

Scoop with cookie scoop or pinch off a small amount of batter and roll into a ball.

Set cookies 2 inches apart on an ungreased cookie sheet

Bake for 8-10 minutes

Sprinkle top with powdered sugar (optional)

Remove cookies and let cool on a wire rack