This recipe for 7-Up Cake is a moist delicious bundt cake that features a sweet and tart flavor combination that will please everyone's tastebuds.
I just love desserts with lemon flavor. They just taste like summer and good times to me. This recipe is not new. In fact it's somewhat of a classic. However, I had forgotten about it until I recently had a slice of it at a church potluck. 
As you've probably already guessed this bundt cake gets it's name because the lemon-lime soda is a featured ingredient in the recipe. It might seems strange to make a cake with a soda but it can be done and I'm going to show you how.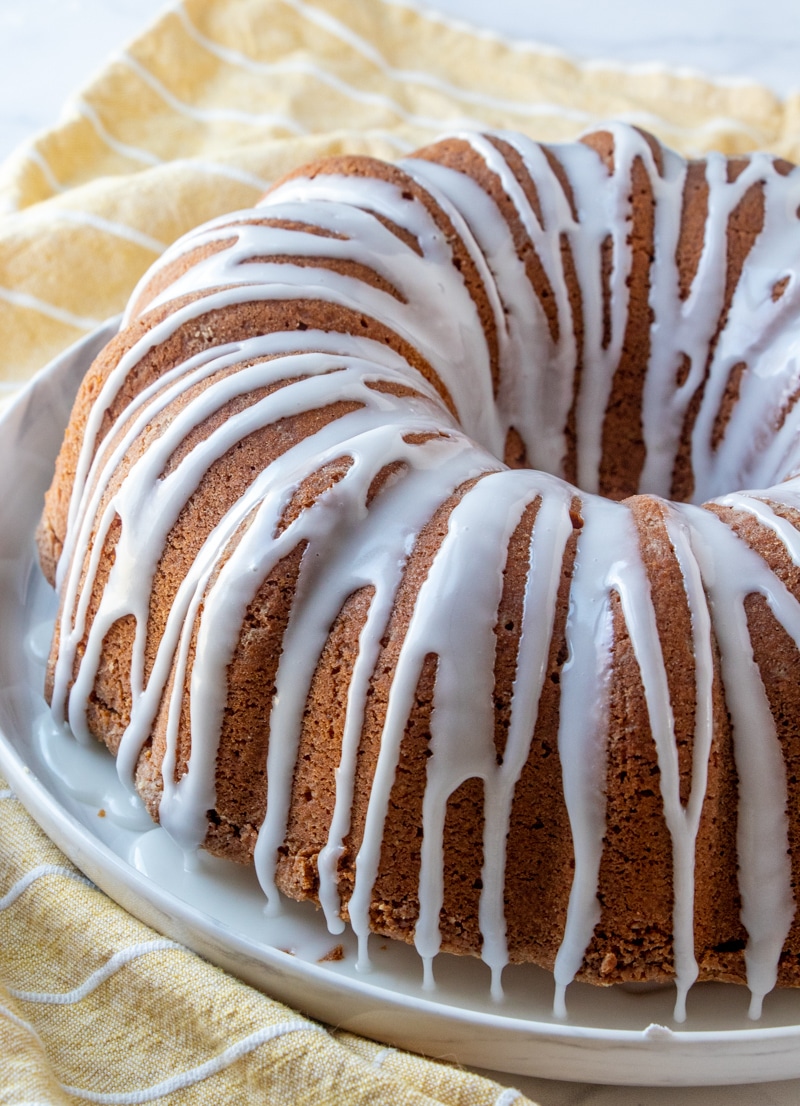 Where does 7-Up Cake come from?
The recipe for this cake was first published back in 1953 in a promotional recipe booklet published by the soda company.  That recipe is different from the one I'm sharing with you today. This recipe is made from a mix rather than from scratch but trust me this one is just as delicious and easier to make!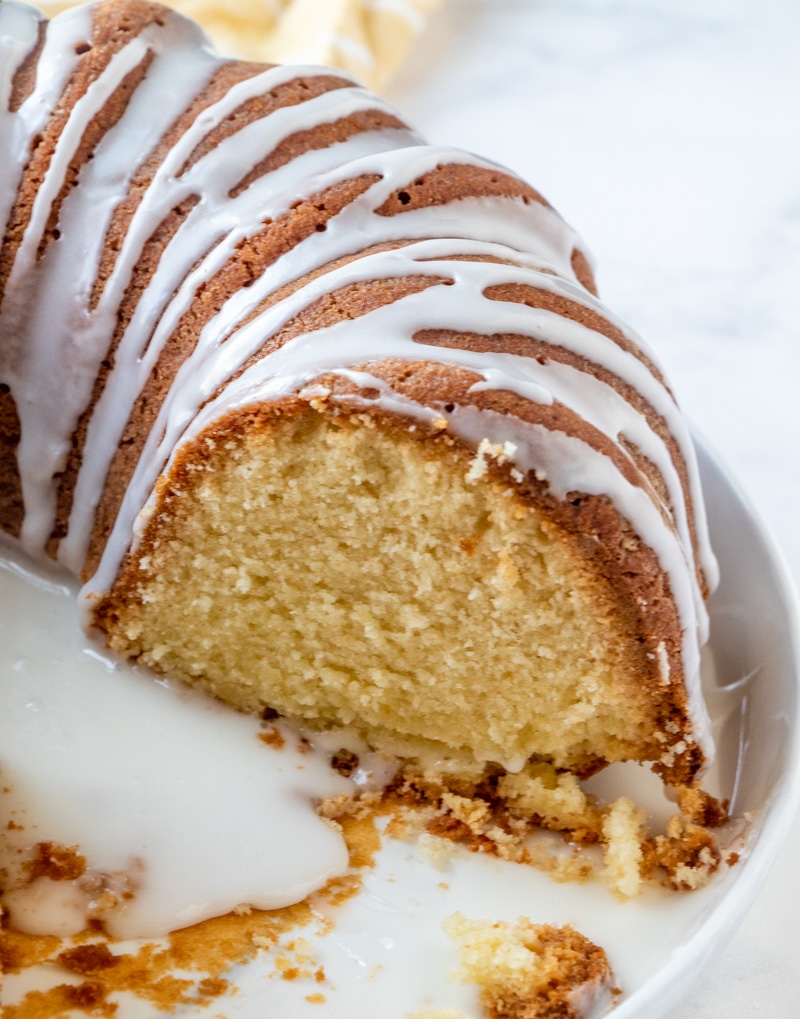 How do I make a 7-Up cake from scratch?
Ingredients:
7-Up

 

Unsalted Butter

 

Sugar
Salt
Large Eggs

 

All-Purpose Flour
lemon extract

 

lemons (for zest, optional)

 
Steps to make a 7-Up cake:
In a large mixing bowl cream the butter and sugar together until well combined
     2.  Add eggs one at a time until they are incorporated into the butter and sugar
  3.  Next, pour in flour and beat until combined 
4.  Add 7-Up and lemon extract and mix until combined 
4.  Transfer batter into prepared bundt pan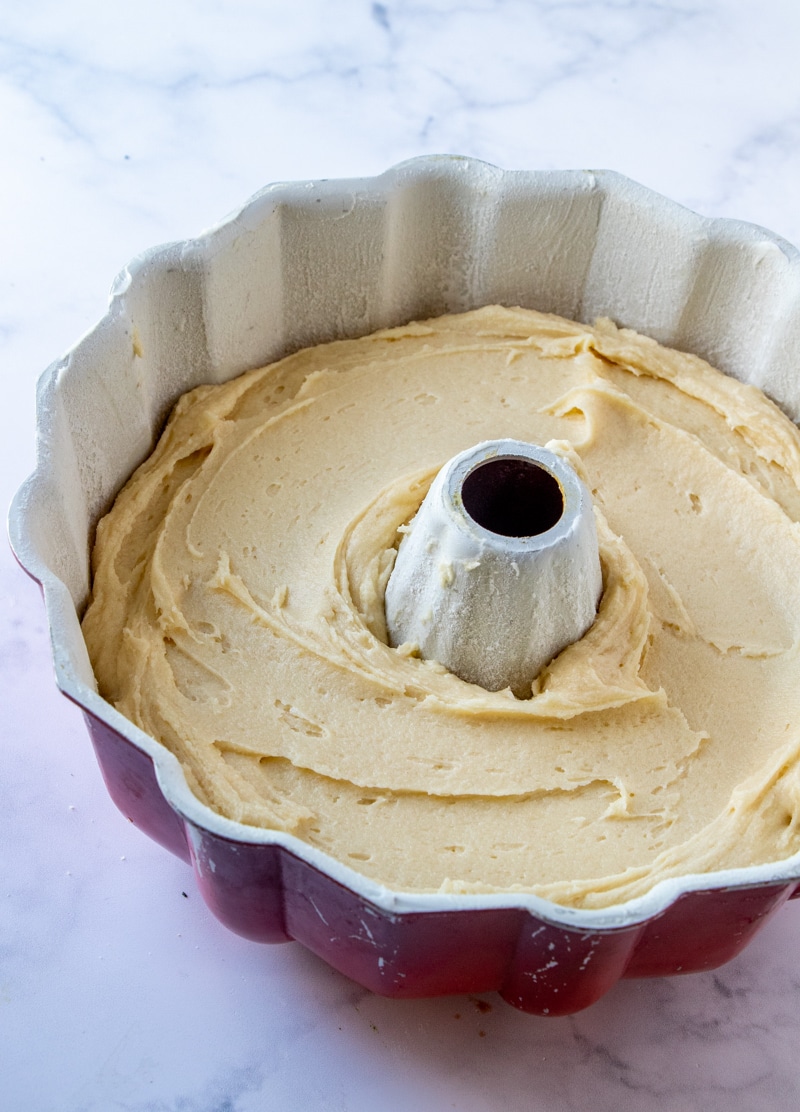 5.  Place in a 325 degree oven for 1 1/2 hours or until a toothpick inserted in the middle of the cake comes out clean  Then cool     the cake completely then transfer to a plate and glaze
My tips for this recipe:
I recommend using room temperature soda for this recipe. It blend better with the other ingredients better and prevent pockets of uneven temperature when baking.
Be sure to grease and flour you bundt pan throughly so the cake will slide out without any or very little sticking.

 

   

 

Do I have to use 7-Up soda?
Yes.  7-Up has a higher carbonation level other lemon-lime sodas. The higher amount of  carbonation helps the cake to rise. 
This cake is a rich delicious dessert with a delicious combination of sweet and tart. I love it and I know you will too!
Happy Baking Y'all! 
Susanne