The recipe for this Ranch Chicken Pasta Salad comes from my mom. I've never seen it written down anywhere and I'm not sure where it originates from but it's great and really easy to make.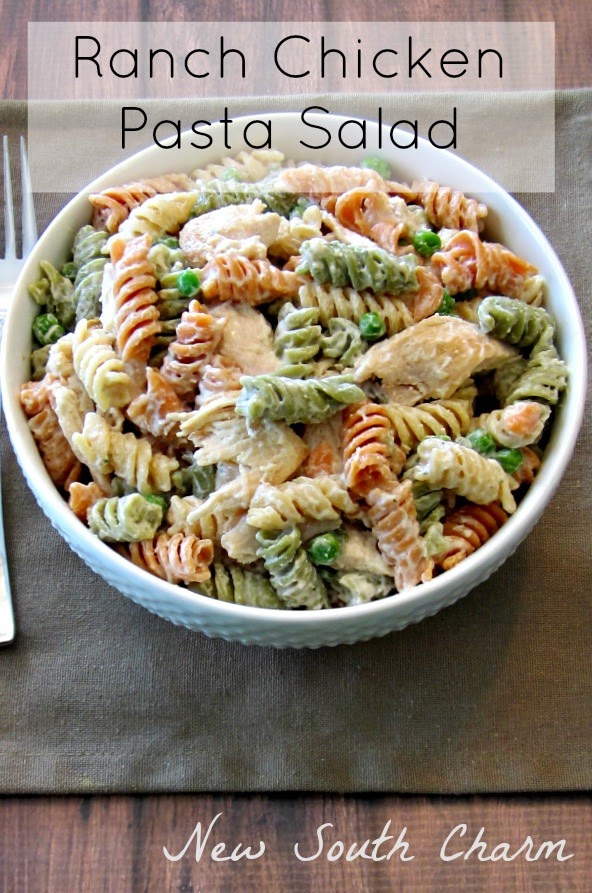 When my mother made this salad is was as a side dish. Usually we would have this in the summertime with club sandwiches for dinner. A couple weeks ago my husband and I were at a local restaurant that had a Ranch Chicken Sandwich on the menu. That inspired me to try making this recipe with chicken. Turns out that like I suspected it is delicious.
To make this easy recipe you can use just about any type of pasta you have on hand. I like to use a tri-colored spiral pasta because I think it looks pretty. But if you have elbow or penne that would be fine too.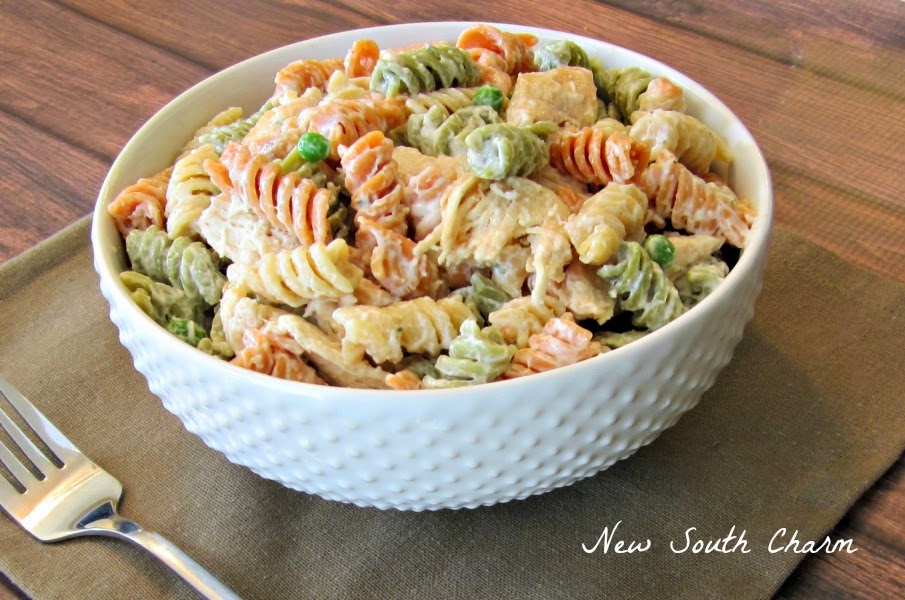 If you are looking for a great side dish for you summer barbques just emliinate the chicken and follow the directions as posted. You won't be disappointed. This is really the easy to make and it's yummy too.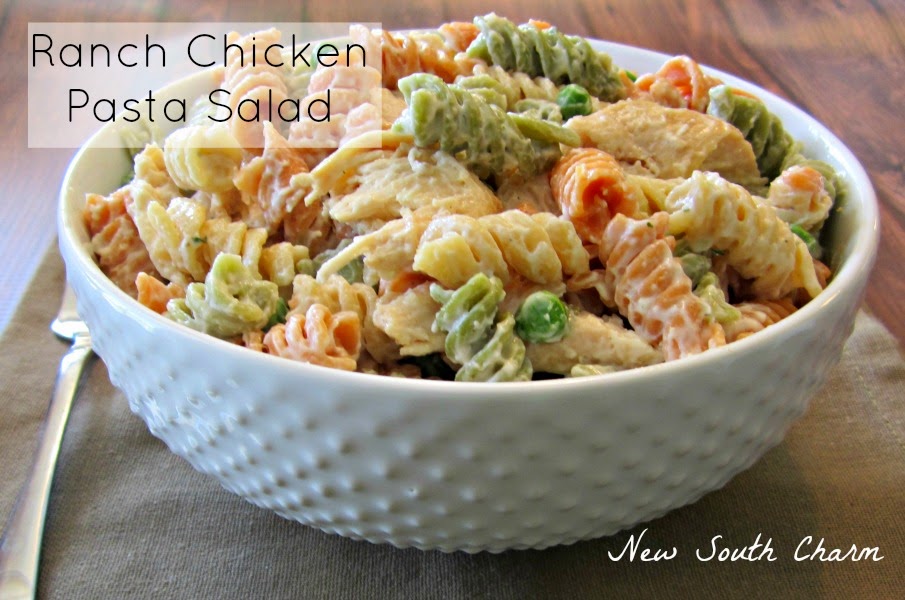 That's all there is to it!
Happy Cooking Y'all!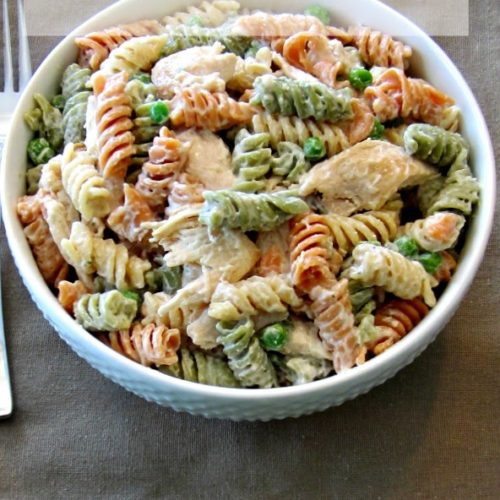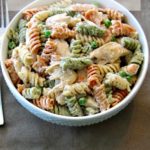 Ranch Chicken Pasta Salad
Ranch Chicken Pasta is a great entree or side dish for warm weather, a picnic or cookout.
Ingredients
2

chicken breasted

prepared

One package

16 oz. of tri-colored pasta

One package

1 oz. of ranch dressing mix

1/2

cup

of mayonnaise

1

cup

frozen green peas
Instructions
Prepare chicken and cut into bit size pieces

Prepare pasta according to directions

In a small bowl combine at least half package of ranch dressing mix (this is really a matter of personal choice you might like more Ranch flavor or less Ranch flavor than I do) with mayonnaise

Once pasta is cooked allow it to cool for a few minutes before combining with chicken, mayonnaise and frozen peas in a medium bowl. Stir until all ingredients are well mixed.

Cover bowl and allow to chill at least 3 hours (overnight is best)