As I mentioned when I posted the recipe for Confetti Corn I've been trying out a few new side dishes. Today I'm sharing another new favorite: Oven Roasted Green Beans.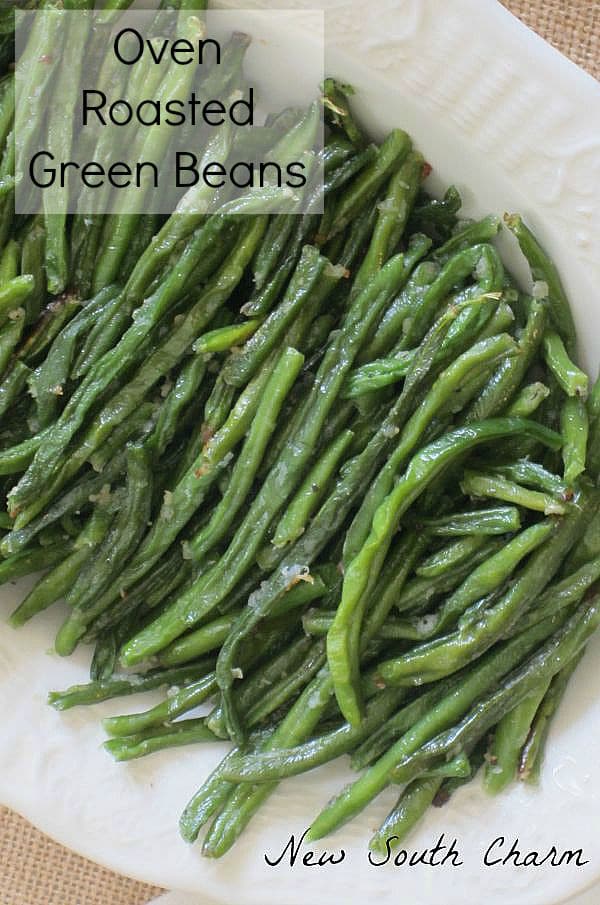 It seems like lately I've fallen into a rut serving green beans at least twice a week. So when I was on Pinterest recently looking for new recipes for veggies I almost passed these Oven Roasted Green Beans. I mean I was looking to get away from green beans, right? But then I clicked on the link and I thought to myself that sound pretty good. Only I don't like mushrooms with my green beans. So I clicked on another version of the same recipe again just something wasn't right. After a couple more versions I decided to take the parts I liked of the others and create my own recipe.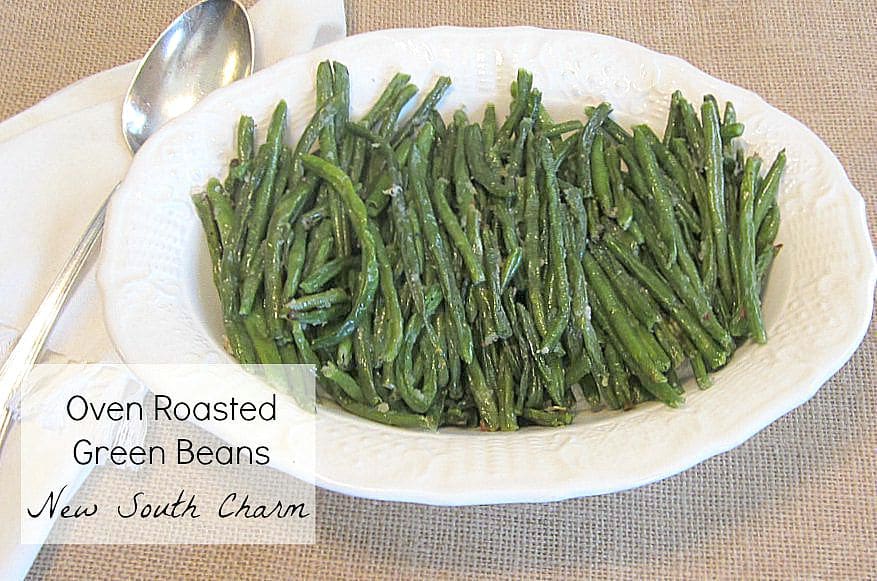 To make this version you can use fresh green beans which are easy to find in summer but frozen green beans are great too. If you're using fresh beans you'll need to wash them throughly. After washing if you are using Haricot Verts you'll need to trim the ends. Then you're ready to go. For frozen beans the trimming is often done already so you probably don't have to worry about that but you will need to thaw them before cooking. To thaw the beans just open the package and dump them in a bowl of lukewarm water for about 10 minutes. Once they are thawed dump the water and then rinse the beans under cold water. Pat them with a couple of paper towels to soak up any excess water.
Once you've prepped the green beans put them in a dry bowl and toss them with olive oil, garlic, salt and pepper. Spread them on a sheet pan and pop in the oven. Twenty minutes later you have a delicious side dish that's easy enough for a weeknight dinner but fancy enough for holiday meals.
Happy Cooking Y'all!
Susanne
Oven Roasted Green Beans
Ingredients
4

cups

green beans

2

tablespoons

cup of olive oil

4-5

cloves

garlic finely minced

Salt and Pepper to taste
Instructions
Preheat oven to 425 degrees

Prepare a lipped sheet pan with aluminum foil and set aside

In a bowl toss green beans in olive oil, garlic, salt and pepper

until well coated

Spread green bean across sheet pan

Place in preheated oven at 425 for 20 minutes

(This recipe is really easy to double or triple for feeding a large crowd)
Looking for most delicious side dishes?