Just because the weather is turning cooler doesn't mean you can't have salad. This recipe for Maple Balsamic Vinaigrette gives your salad a little touch of Fall.
Around here we love our salads. We usually have them with dinner once or twice a week. I like them because they are versatile and easy to toss together. Salads are also a great to help you feel full so that you won't go searching for a snack a couple of hours later.
Because we eat salads so often we tend to get weary of the having the same salad dressings over and over again. So I decided to try making a couple that were different that what I could find at the grocery store. This recipe for Maple Balsamic Vinaigrette not only sounded delicious the flavors reminded me of Fall.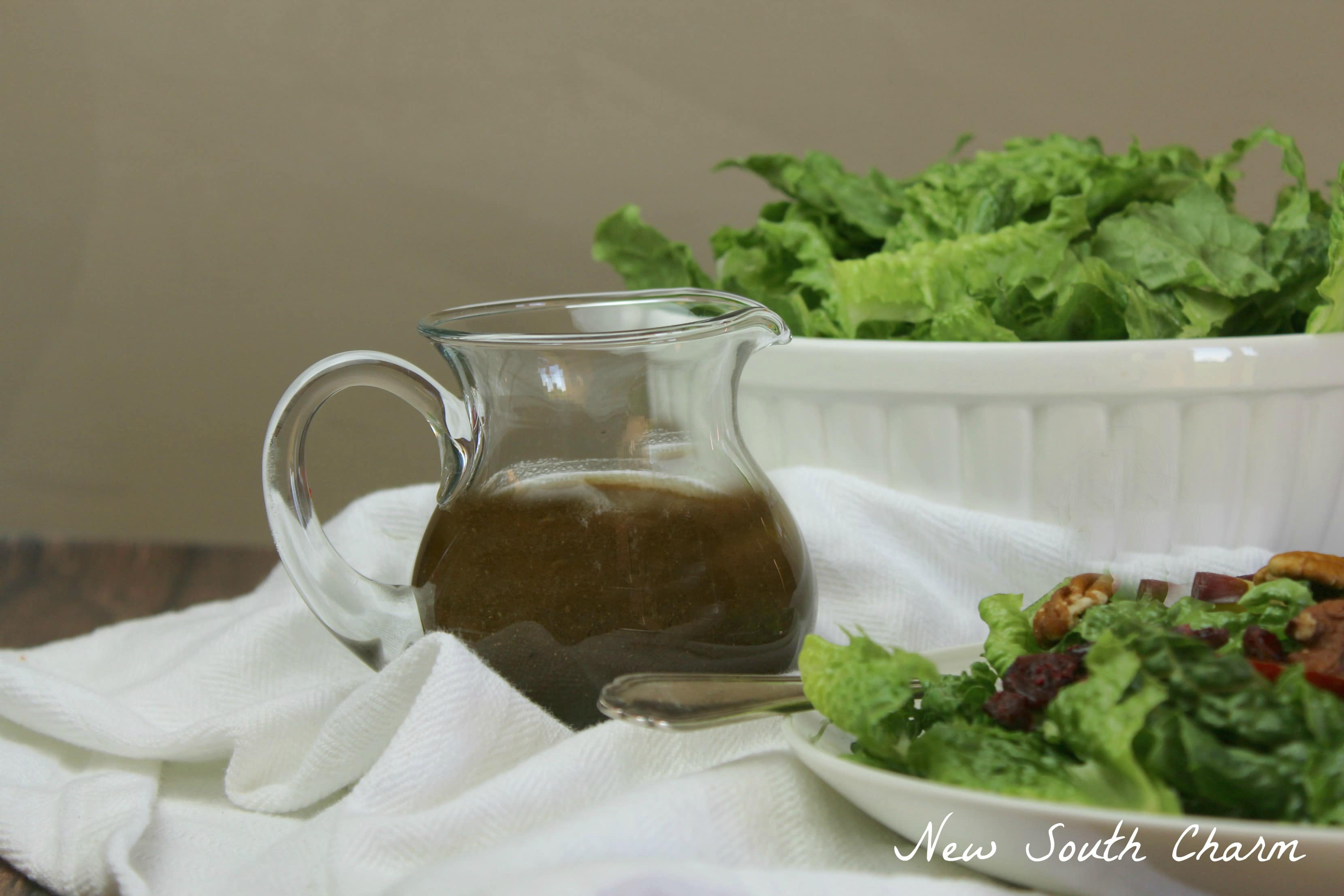 Making salad dressings is really easy. Most salad dressings are as simple as mixing the ingredients together and then popping it in fridge. This recipe is just that easy.
In a bowl mix together olive oil, maple syrup, balsamic vinegar, Dijon mustard, salt and fresh ground pepper. Whisk until it's well combine. Transfer into a jar with lid and store in the fridge for up to two weeks.
I served this dressing over a salad of Romaine lettuce with cranberries, apples and pecans. The maple in the dressing complimented the flavors in the salad. The flavors reminded me of fall and all the wonderful flavors there are to enjoy this time of year.
Happy Cooking Y'all!
Susanne
Maple Balsamic Vinaigrette
Ingredients
1/2

cup

extra-virgin olive oil

1

tablespoon

balsamic vinger

2

teaspoons

Dijon mustard

2

tablespoons

pure maple syrup

salt and fresh ground pepper to taste
Instructions
Combine all ingredients in bowl and whisk until combined

Store in a sealed jar or container for up to two weeks
Looking for more great recipes?