Is one of your New Year's resolutions is to eat a little lighter and a little healthier then salads are probably on your menu. So today I'm going to show you a tip I've learned to keep lettuce crisp and fresher longer. This tip will not only help you save money at the grocery store it will help  you save time prepping salads.
If you're like me you make great plans to cook and eat healthy all week BUT then life happens and some of your plans change. It's not such a big deal for canned goods or meat that you keep in the freezer but what about the fresh produce you bought? At my house it sometimes goes bad before I can use it.
That's why today I'm sharing a tip with you that I've learned to help you keep your lettuce fresh longer. I've used this method for a while now and it really works.
I'm using Romaine lettuce here but this method works with any kind of lettuce.
Step 1: Separate and  wash the lettuce and then place it in a sink of cold water. Let the lettuce soak in the water for about five minutes.
Step Two:
Move the lettuce over to paper towels or clean dish towels and let it sit for a couple of minutes.
Step three:
Move the lettuce into a salad spinner. Spin lettuce a few times to make sure it's completely dry. If you don't have a salad spinner then let the lettuce air dry completely before you move on to step four.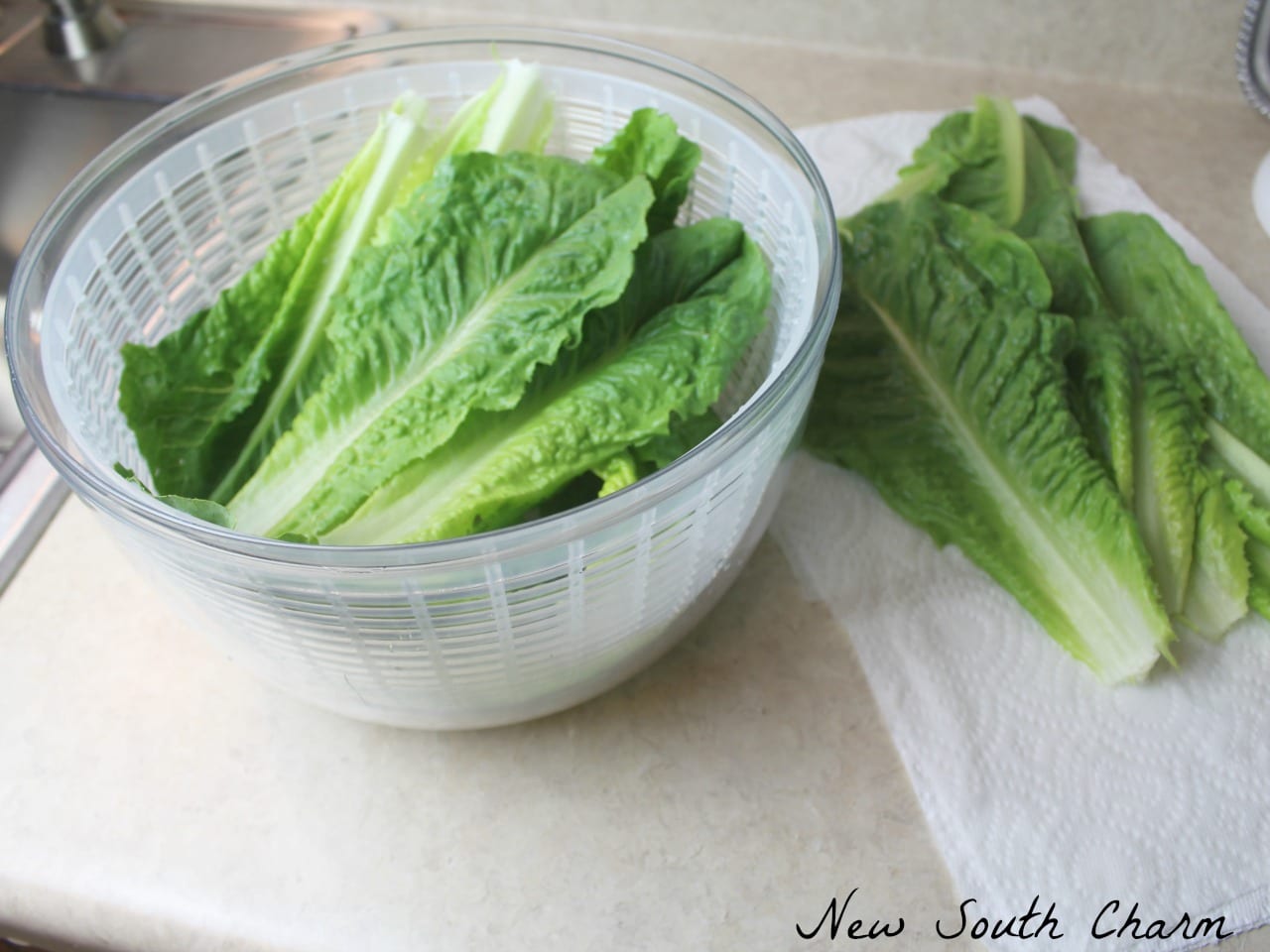 Step Four:
Gather the lettuce together and lay it on clean, dry paper towels.
Step five:
Then roll the lettuce in a bundle. Next place the bundle of lettuce in a zip top bag and keep crisper drawer in your refrigerator.
That's all there is to it. If you don't have a salad spinner I really recommend getting one. They are a great time saver and really helpful for keeping lettuce fresh.
Happy Cooking Y'all!
Susanne