Maybe no drink is considered as cool as the Martini. After all, it is the signature cocktail of the coolest man in cinema history, James Bond. Today I'm going to show you how to make a Martini, only without the tuxedo.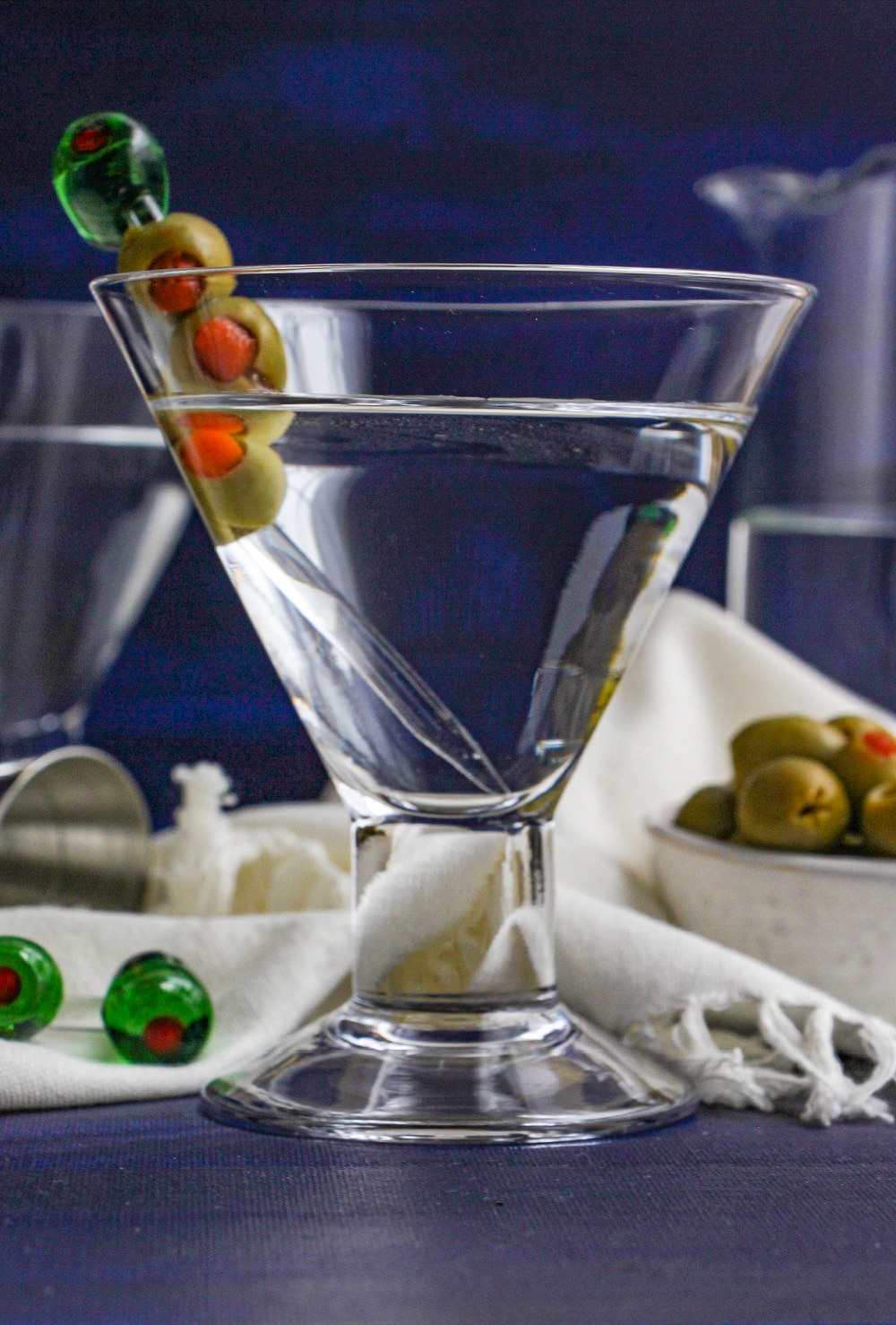 How to make a classic Martini:
Ingredients:
gin
dry vermouth
aromatic bitters, optional
olives, for garnish
Special Equipment:
cocktail spoon
mixing glass
jigger

martini glass
Instructions:
In a mixing glass combine the gin and vermouth
Stir for 30 seconds
Strain into a chilled cocktail glass

Add a dash of bitters if desired

Garnish with olives
My notes and tips for this recipe:
Don't skip on the liquor. Martinis require good, quality ingredients. There are so few ingredients you need to use top shelf gin and vermouth to make a delicious cocktail.
Not long ago I was watching an old black and white movie with Spencer Tracy. He was serving Martinis to a room full of guests. Everyone was sipping on their glasses and chatting having a good time. Tracy's character was making Martinis by the pitcher and still able to be a part of the party.
Most of the time when I share a cocktail recipe with y'all I share how to make a batch of drinks for just this reason. When you are having a party it's no fun to be stuck in the kitchen making drinks while everyone else is having fun. Some of my favorite pitcher drinks are these Big Batch Moscow Mules, Easy Beer Margaritas, and this Pear and Apple Sangria.
Cheers Y'all!
Susanne