Celebrate the holidays with a pitcher these fun and festive Cranberry Mojitos. These cocktails are little bit sweet and little bit tart but all around delicious. 
I love making a pitcher of cocktails for a party. Not only does it help keep me from mixing drinks all night, it allows friends to help themselves while I enjoy the party too. Some of my other favorite pitcher cocktails are Easy Beer Margaritas and Pear and Apple Sangria. I also serve a big pitcher of my Sweet Iced Tea for the non-drinkers or designated drivers. 
What do you need to make Cranberry Mojitos?
fresh mint
whole cranberries

 

cranberry juice

 

limes

 

white rum
sparking water

 

granulated sugar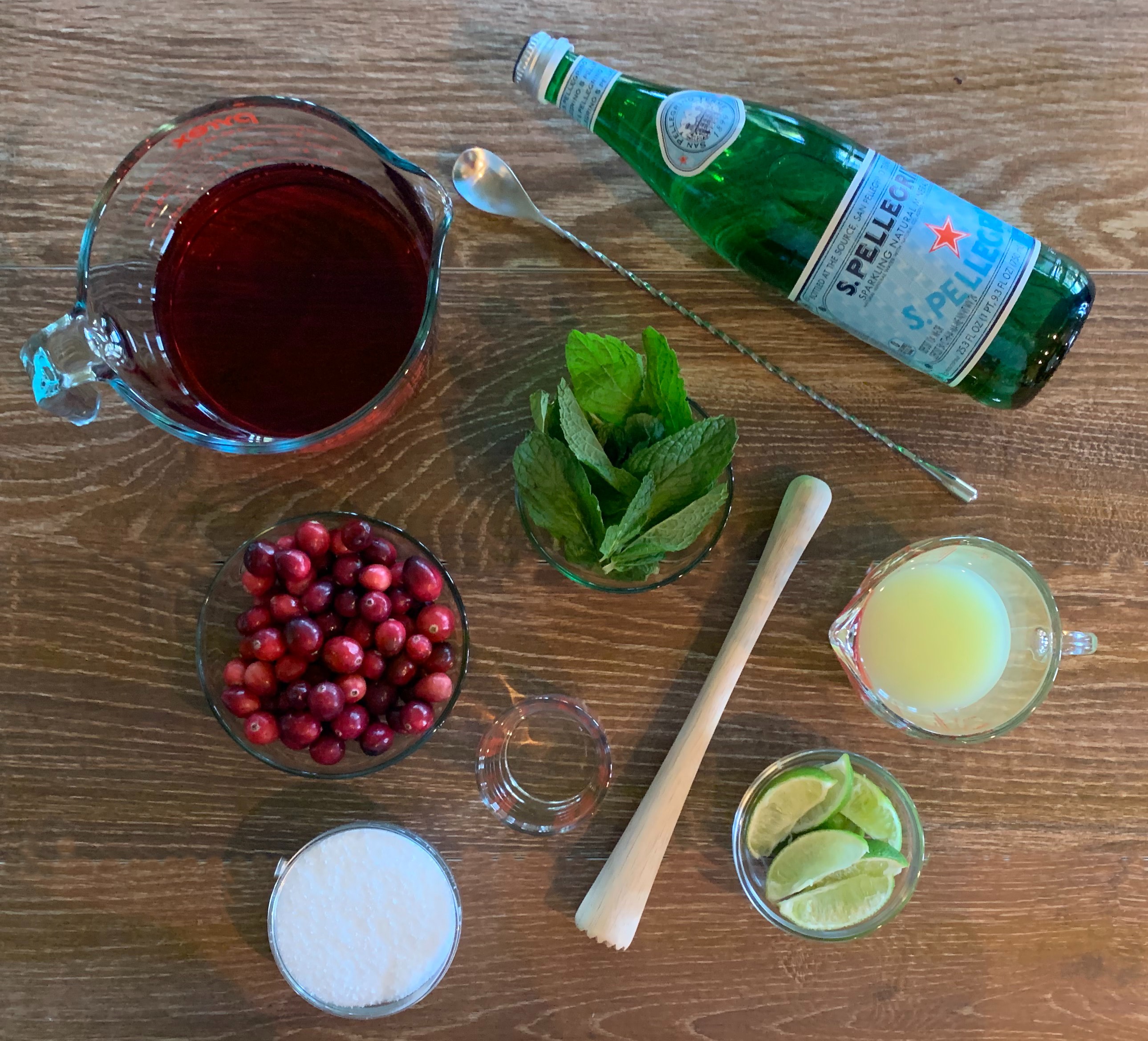 Some easy substations for this recipe:
one can frozen cranberry concentrate or cranberry juice cocktail can be used in place of cranberry juice

 

seltzer water can be used in place of sparkling water

 

any sugar substitute can be used in place of granulated sugar

 
How do you make Cranberry Mojitos?
Begin by adding fresh mint leaves and sugar to a large pitcher. Muddle together to break leaves into smaller pieces and release the oils. Be sure to move the muddler in a twisting motion. Pounding the mint bruise it and leave it tasting bitter. 
Add  the cranberries to the mint and sugar. I recommend using a wooden spoon to crush or break open a few to add a little more cranberry flavor
Next, pour in the cranberry juice, rum and sparkling water and stir until sugar dissolved.
Chill for two hours in refrigerator before serving. 
Serve over ice and garnish with limes and more fresh cranberries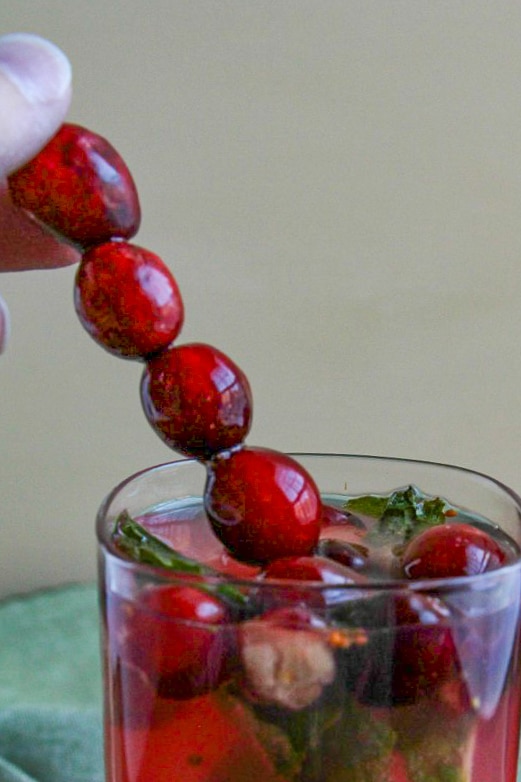 What is muddling?
Muddling is the process of pressing or smashing fresh fruits and herbs in a cocktail to release their flavors making it easier for them to bind with the alcohol. 
What can I
 

if I don't have a muddler?

If you don't have a muddler don't worry you can use the end of a wooden meat mallet or a wooden spoon with a thick handle.

I made these Cranberry Mojitos last year when a couple friends and I had a little Christmas Girl's Night at my house. We watched one of my favorite Christmas moving Just Friends and talked about how hot Ryan Reynolds is. It was a good time for sure. I hope to have another girl's night this holiday season. 

Happy Cooking Y'all! 

Susanne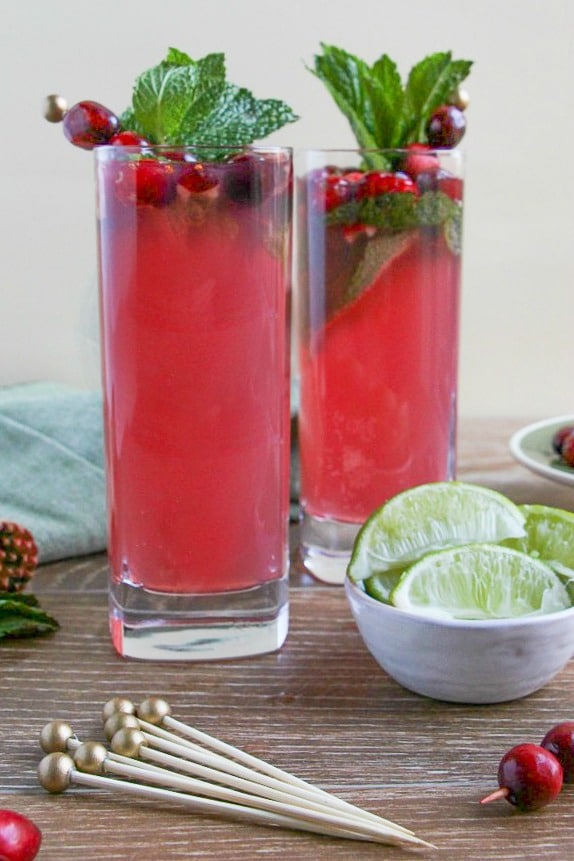 More Delicious Cranberry Cocktails:
Cranberry Whiskey Apple Cider Cocktail 
Fall and Winter White Wine Sangria 
Or try one of these three family friendly drinks:
Hot Spiced Cranberry Orange Mocktail