Chocolate Peanut Butter Haystacks are the easiest  candy you'll ever make. They make great gifts for friends,neighbors and co-workers.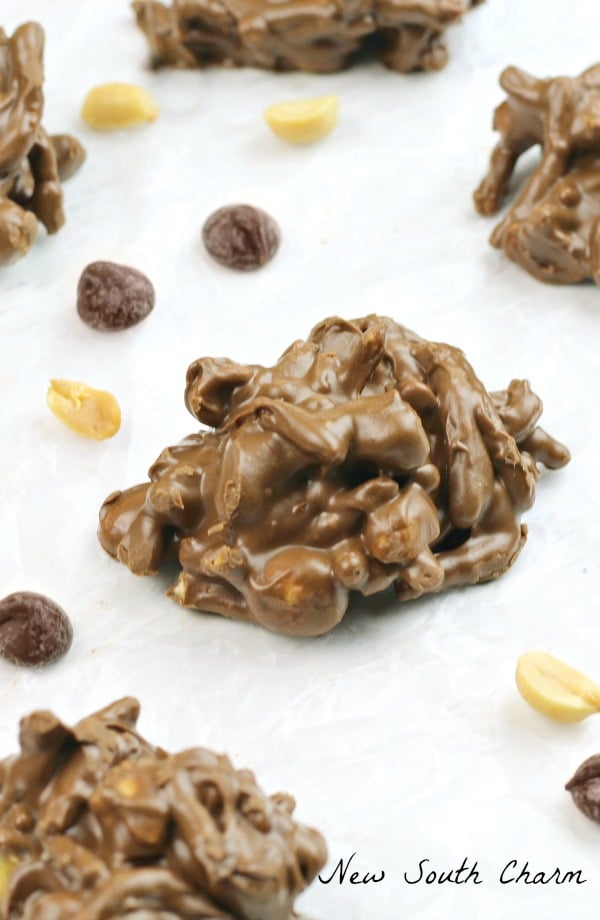 My grandmother made candy every Christmas. She'd make fudge, divinity, peanut brittle and haystacks. I have fond memories of sitting at her table shelling pecans for divinity and fudge. While the other candies were good it was the haystacks I liked best.
Traditionally this candy is made with peanut butter chips and butterscotch chips. The candy would become a golden tan color. That combined with the straw like look of the candy is where the name haystacks originated from.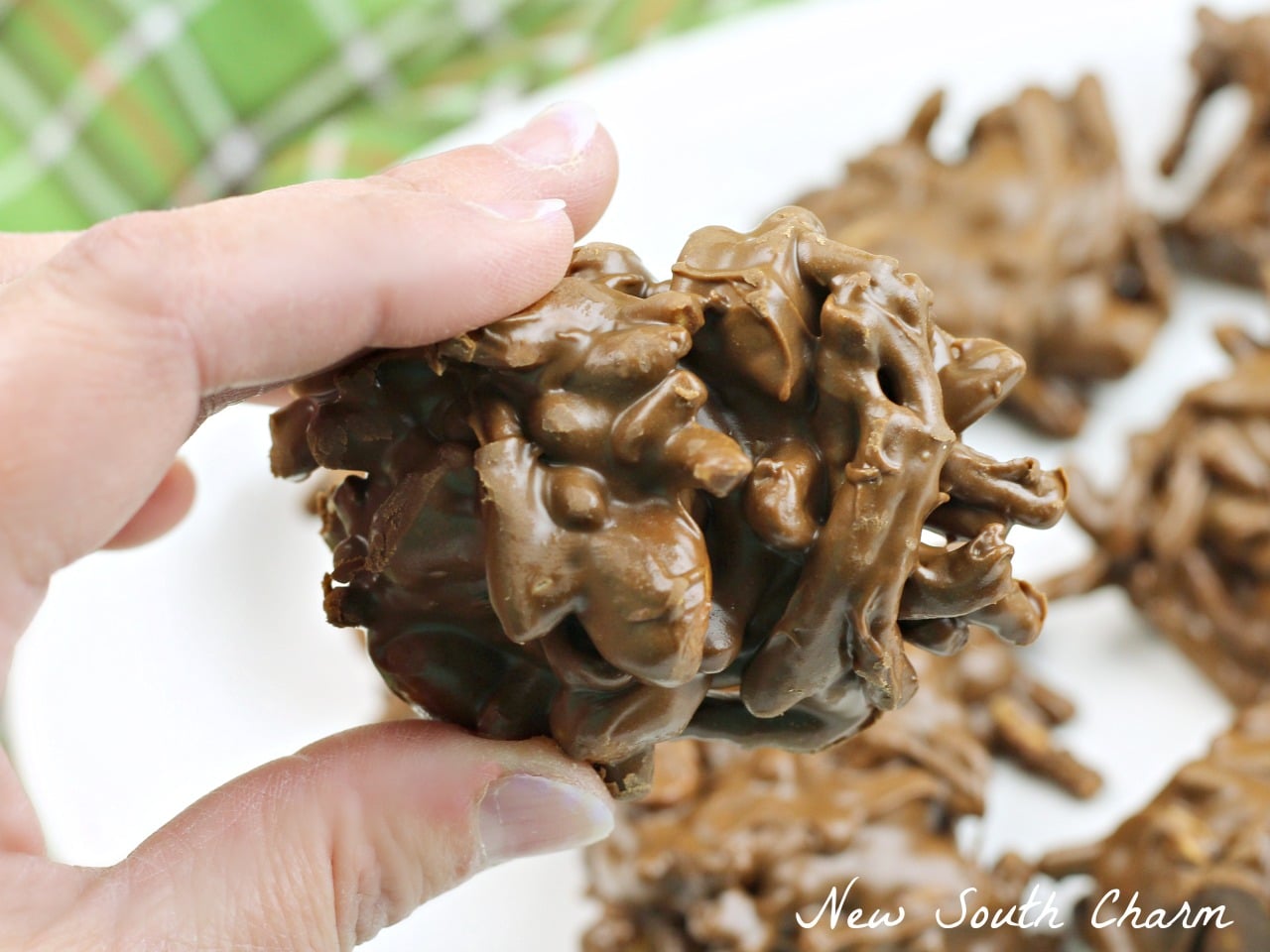 This is a very basic recipe. You just melt chocolate and peanut butter chips in a medium saucepan. Then add in peanuts and Chow Mien Noodles. Dip the mixture out on wax paper. Wait three hours and enjoy.
Now I've made these a few times so I have some tips to help  make this recipe even easier. When you are melting the chips stir constantly using a rubber spatula. The chocolate will stick less to the rubber than a wooden spoon.
My second tip is to use a regular table spoon or soup spoon to scoop the mixture onto the wax paper. I find that it's just the right size. Also while you are scooping out the candies you may have to shape them into little piles. Do this with the same spoon you are scooping with, If you try to use your fingers you'll end up with chocolate all over them. Of course a little chocolate on your fingers is never a great tragedy, right?
I wish I could say I'm going to eat this whole batch by myself but I'm not. These are going to be boxed up and delivered to a friend. Well, maybe I'll have one…. or two.
Thank you so much for reading! Are you following New South Charm on Facebook? I'd love to hear from you; drop by and say hello!
Happy Cooking Y'all!
Susanne
Chocolate Peanut Butter Haystacks
Ingredients
1

package chocolate chips

12 oz package

1

package peanut butter chips

12 oz package

1

cup

unsalted peanuts

2½ 

cups

of Chow Mien Noodles
Instructions
In a medium saucepan melt chocolate chips and peanut butter

chips over medium heat stirring constantly with a rubber spatula until

fully melted

Add Chow Mien Noodles and peanuts to pan and stir until completely

combined

Scoop mixture into small stacks onto wax paper using a regular table

spoon or soup spoon

Let sit for three hours or until the candies harden
Looking for more ways to get your chocolate fix?