Setting up a Bloody Mary Bar at home is a great way to let guests feel at home by serving themselves while having a lot of fun creating their own cocktails.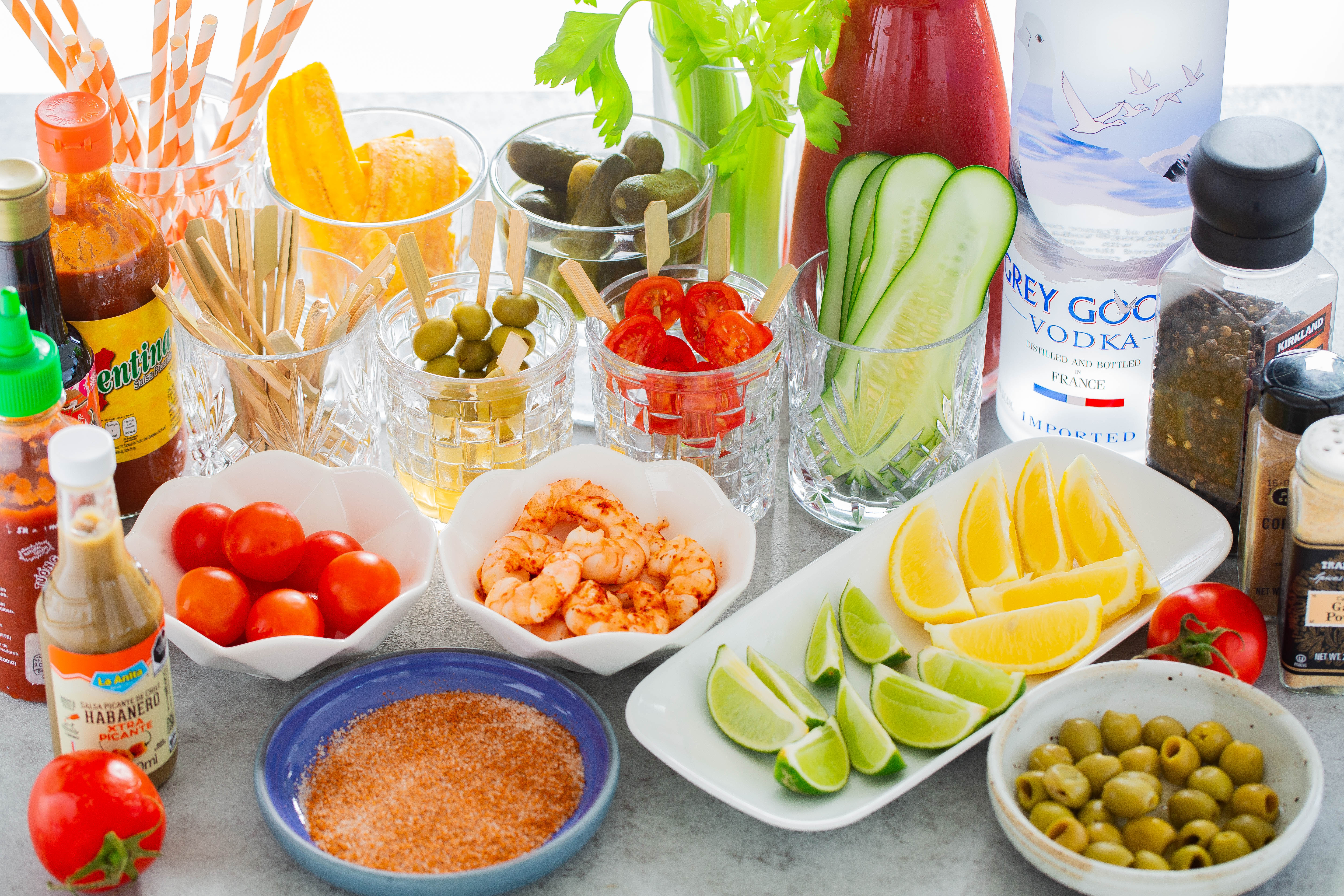 To create the ultimate Blood Mary Bar you'll want to start with a great Bloody Mary Mix. Then lay out lots of fun choices for your guests to create their ultimate cocktail. Some suggestions for serving ideas include:
Different size drinking glasses
One or two brands of vodka and club soda for making virgin versions

Different flavors of salts for rimming glasses

Garnishes
Glassware
Typical glassware for a Bloody Mary is a highball glass. Putting out glasses of different sizes will add to the whimsical feeling of the bar and will give your guests who only want a small amount the proper size glass. Choose from highball glasses, rocks glasses, poco grande, wine glasses or even varying sizes of mason jars.
<<PIC>>
Liquor
Vodka is the spirit of choice for this cocktail. I recommend buying a nice vodka like Tito's or Boyd and Blair. Other good choices would be a flavored vodka. Some suggested flavors are smoked vodka, black pepper vodka, basil vodka, or dill pickle vodka. Add a bottle of club soda to the bar for guests who prefer virgin drinks.
<<PIC>>