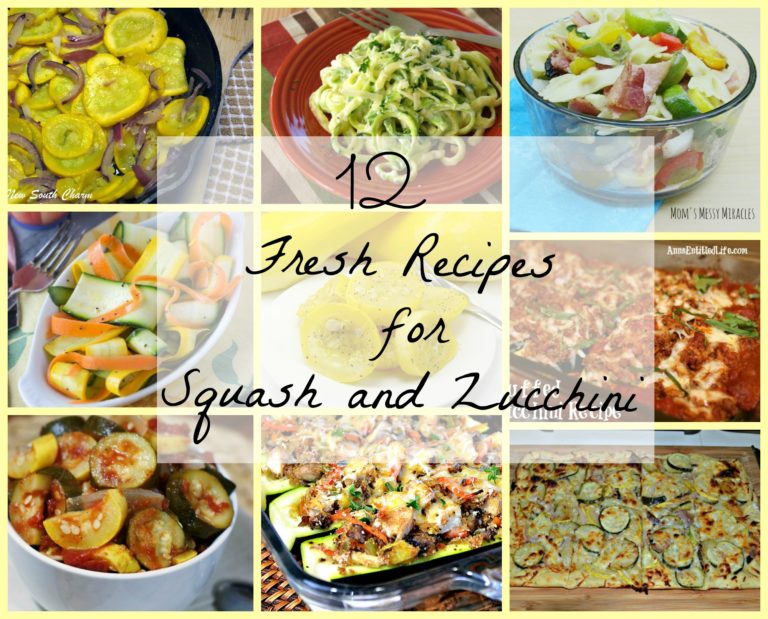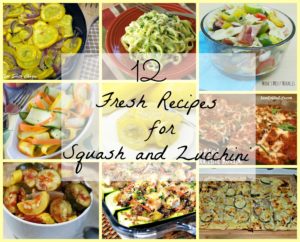 It's that time of year where gardens, farmer's markets, and produce stands are filled with amazing fresh produce. At my house squash and zucchini are always favorites.
Last year I shared this recipe for Skillet Squash a fast and easy way to cook Yellow Squash. One of my favorite things about recipe are the red onions which give the yellow squash a little kick.
I've put together a collection of twelve great recipes that feature squash or zucchini (sometimes both) to help inspire you. Enjoy!
Skillet Squash from New South Charm
Yellow squash and red onions tossed in olive oil then cooked in a cast iron skillet.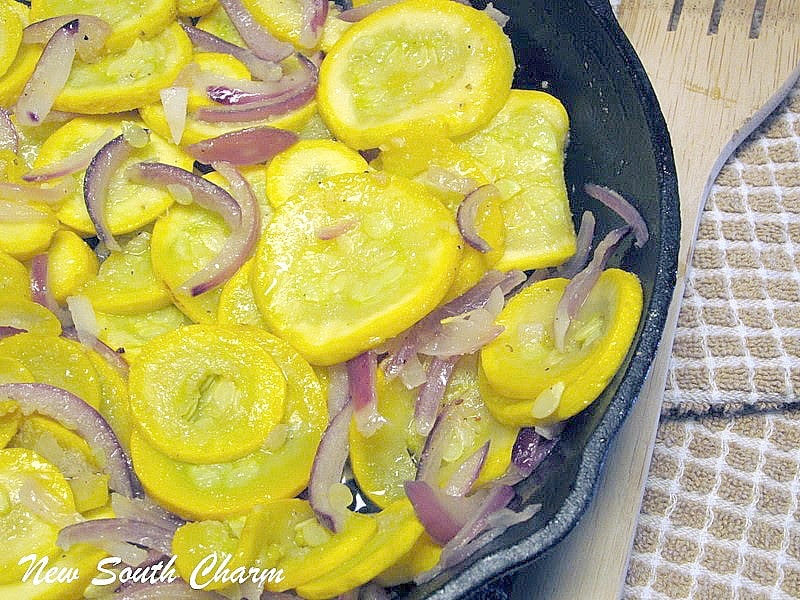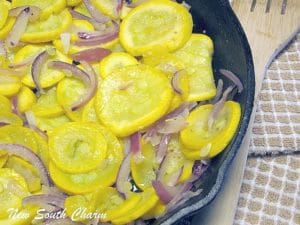 https://newsouthcharm.com/2014/10/skillet-squash.html
Summer Squash Recipe That is Weight Watchers Friendly from Recipes To Make
A summer squash recipe that's easy of the waistline.
http://recipestomake.com/summer-squash-recipe-that-is-weight-watchers-friendly/
Perfect Summer Pasta Salad from Mom's Messy Miracles
Pasta, fresh summer vegetables and bacon. There's no way this isn't a great salad.
http://momsmessymiracles.com/1/post/2015/05/perfect-summer-pasta-salad.html
Tri-Color Ribbon Salad from Cooking On The Front Burners
A light summer salad with great color and lots of flavor. 
http://www.cookingonthefrontburners.com/2013/09/tri-color-ribbon-salad.html
Easy Zucchini Noodle Alfredo from Dinner Mom 
If you have a spiral cutter you'll love this recipe for zucchini noodles in Alfredo sauce. 
http://www.dinner-mom.com/easy-zucchini-noodle-alfredo-5-ingredients/
Squash and Zucchini Flatbread from Hezzi-DS Boooks 
Heather Lynne shares a recipe for a homemade flatbread made with grilled veggies. She also shares a great cheesecake recipe in the same post.
http://www.hezzi-dsbooksandcooks.com/2013/07/csa-wednesdays-cheesecake-in-jar-and.html
Stewed Zucchini and Summer Squash from The Kitchen Is My Playground 
 Zucchini and squash are cooked with tomatoes to make this stew that is comfort food with a little twist of summertime.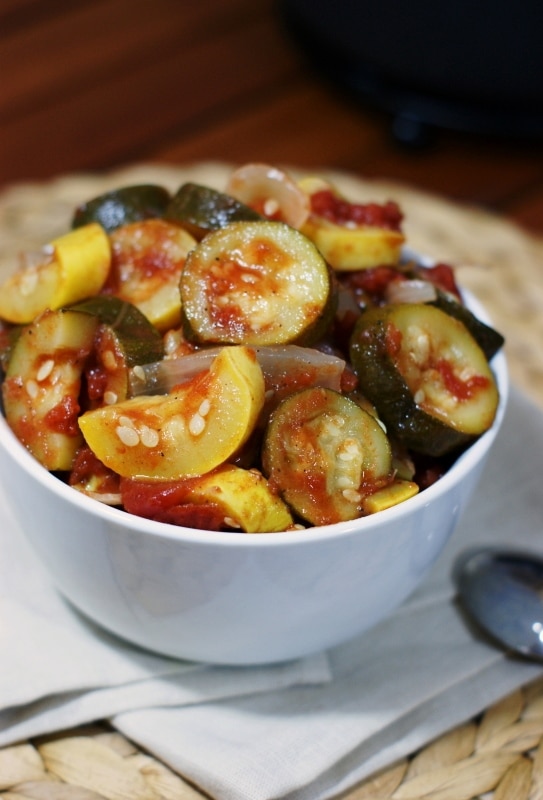 http://www.thekitchenismyplayground.com/2011/07/stewed-zucchini-summer-squash.html
Kid Friendly Healthy Zucchini Lasagna from The Kid's Fun Review
If you're looking for a way to get your kids to eat more veggies this recipe is for you. Even if you don't have kids this recipe is great.
http://kidsfunreviewed.com/kid-friendly-healthy-zucchini-lasagna-recipe/
Stuffed Zucchini from The Lady Behind the Curtain
This Stuffed Zucchini recipe features seasoned chicken, bread crumbs and vegetables. It's a nice light dinner idea for those hot summer evenings. 
http://www.ladybehindthecurtain.com/stuffed-zucchini/
Stuffed Zucchini from Ann's Entitled Life
This recipe is a healthy version of pizza compete with rich tomato sauce and lots of cheese.
http://www.annsentitledlife.com/recipes/stuffed-zucchini-recipe/
Zucchini Mozzarella Casserole from Keep It Simple Sweetie
Yellow squash, onion, zucchini and lots of Mozzarella cheese make this casserole a go to for all those great summertime veggies. 
http://keepitsimplesweetieblog.com/zucchini-mozzarella-casserole/
Last but not least… what's a collection of squash and zucchini recipes without a recipe for zucchini bread? This one from Mission to Save is passed down from her mother. I love family recipes.
http://missiontosave.com/tried-true-classic-zucchini-bread-recipe/
I hope you found some recipes to try. I know I sure did. What's your favorite way to cook squash and zucchini?
Happy Cooking Y'all!
Susanne