This recipe for Spicy Mushroom Fried Rice is a great side dish that comes together in just a few minutes and is a great with chicken, pork, beef or fish.
This post is sponsored by Veetee Rice. As always, all opinions are my own and this recipe is one I'm sure you will love!
Rice is always a great side dish but sometimes you just want to kick it up a notch. Today I'm partnering with Veetee rice to share this recipe for Spicy Mushroom Fried Rice. This is a quick, easy side dish that's will  shake up your dinner time routine.
This recipe calls for cooked rice and I have the perfect choice you, Veetee Rice. Ready in just two minutes in your microwave it makes putting a dish like this together a breeze. To prepare the rice all you have to do is peel back the label on the package and place it in the microwave and cook for two minutes. Then remove the container and fluff the rice with a fork. It couldn't get any easier than that, right?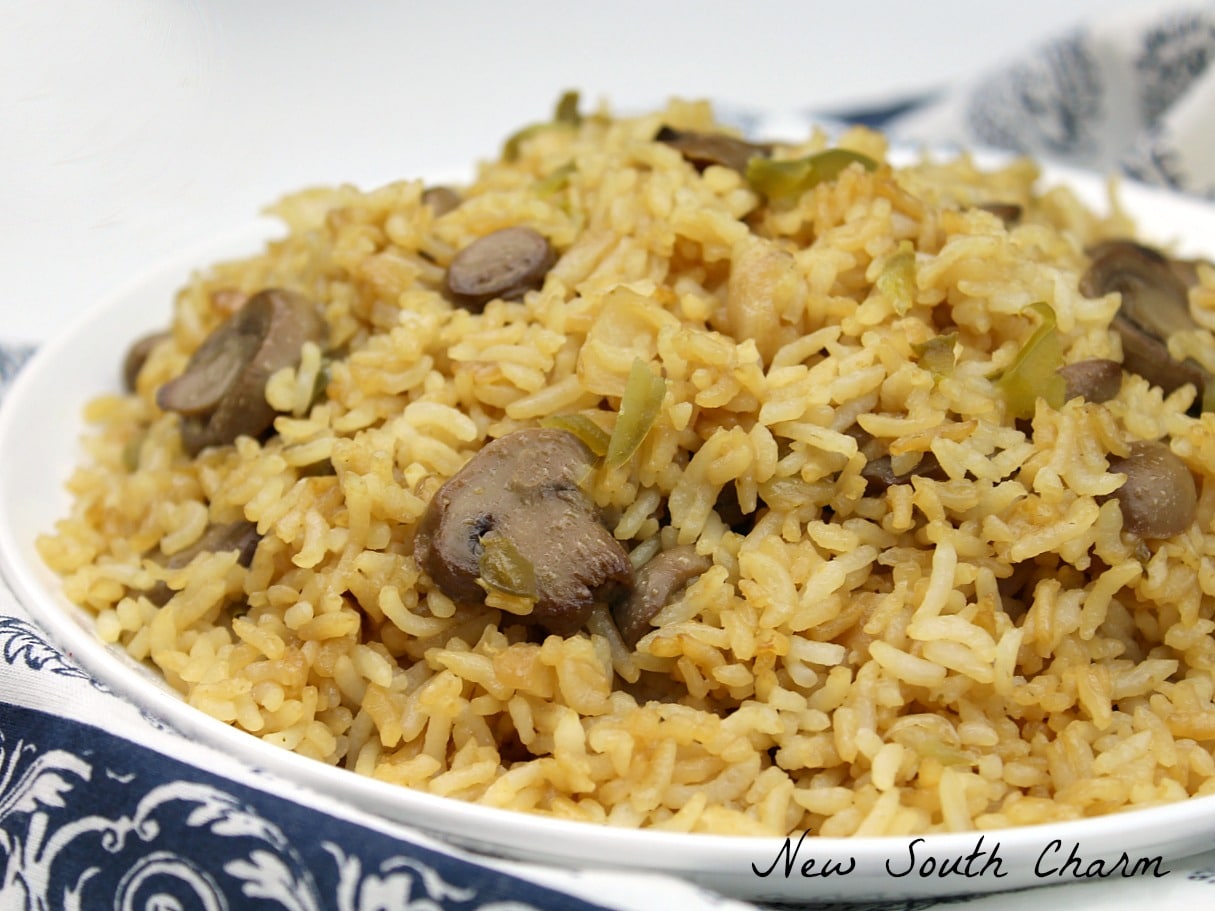 Once you've prepared the rice set it aside and warm a skillet over medium high heat while melting the butter. Once the butter is melted add the mushrooms to the skillet. Let the mushrooms cook for about five minutes and then add diced onion, diced jalapeño, salt and pepper and cook for about two minutes. Next, add the rice to the mixture and stir in the soy sauce until all the ingredients are well combined. That's all there is to it and using Veetee Rice makes this recipe almost foolproof.
Not only is Veetee Rice easy to prepare, there are lots of different varieties and flavors to choose from. Here's a quick list of all the delicious choices:
Whole Grain Brown Rice & Quinoa
Basmati Rice
Long Grain Rice
Basmati and Wild Rice
Golden Vegetable Rice
Thai Jasmine Rice
Whole Grain Brown Rice
Chicken Flavor Rice
Pilaf Rice
Red Beans and Rice New Orleans Style Rice
Spanish Style Rice
With so many different choices, I'm sure no matter what you're cooking Veetee has a rice that's perfect to accompany it. Oh, and don't forget no matter what variety you choose it only takes two minutes to prepare. For more information about Veetee Rice or to find a store near you check out the Veetee Rice website.
Thank you so much for reading!  Are you following New South Charm on Facebook? I'd love to hear from you; drop by and say hello!
Happy Cooking Y'all!
Susanne

Spicy Mushroom Fried Rice
Prep time:
Cook time:
Total time:
Ingredients
4 cups of white rice, prepared
1 (12 oz ) jar of sliced mushrooms
½ cup of diced onion
1 jalapeno sliced
¼ cup chicken broth
2 tablespoons soy sauce
salt and pepper to taste
Instructions
Start by melting the butter in a large skillet over medium-high heat.
Add in the sliced mushrooms and cook for five minutes
Next add the onion, jalapeño, freshly ground pepper and let cook for another
two minutes
Pour in the chicken broth and cook for another two minutes
Add the soy sauce and
Finally stir in the cooked rice and season with salt and pepper