Here in the South Macaroni and Cheese is considered a vegetable. Well not really but I
've seen it listed with the vegetables in menus my whole life. It's just one of those quirky things we do down here that confuses the rest of the country.
This recipe for 
Macaroni and
 Cheese is so good you'll never buy that stuff in the box again. It's an easy recipe to make and only takes a few minutes to prepare and 30 minutes in the oven. When it's done you have a dish of yummy cheesiness that you'll want to make again and again. 
This 
version of macaroni and cheese is made with simple, staple ingredients 
 you probably already have on hand. The ingredients can also be exchanged for similar items. For example the elbow pasta can be swapped for penne. Out of cheddar? No problem, use Colby Jack. No matter how you make this I promise you're family will beg you for more.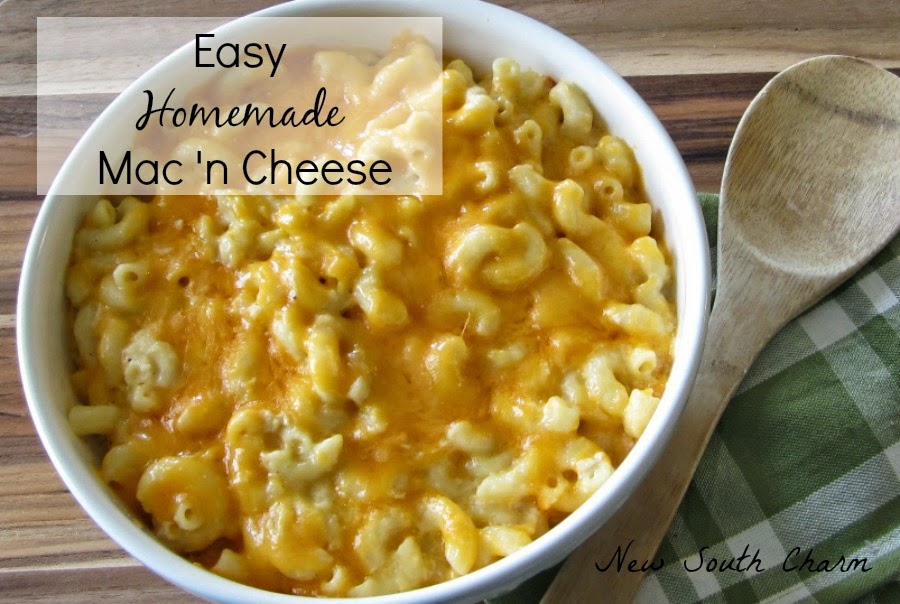 Happy Cooking Y'all!
Susanne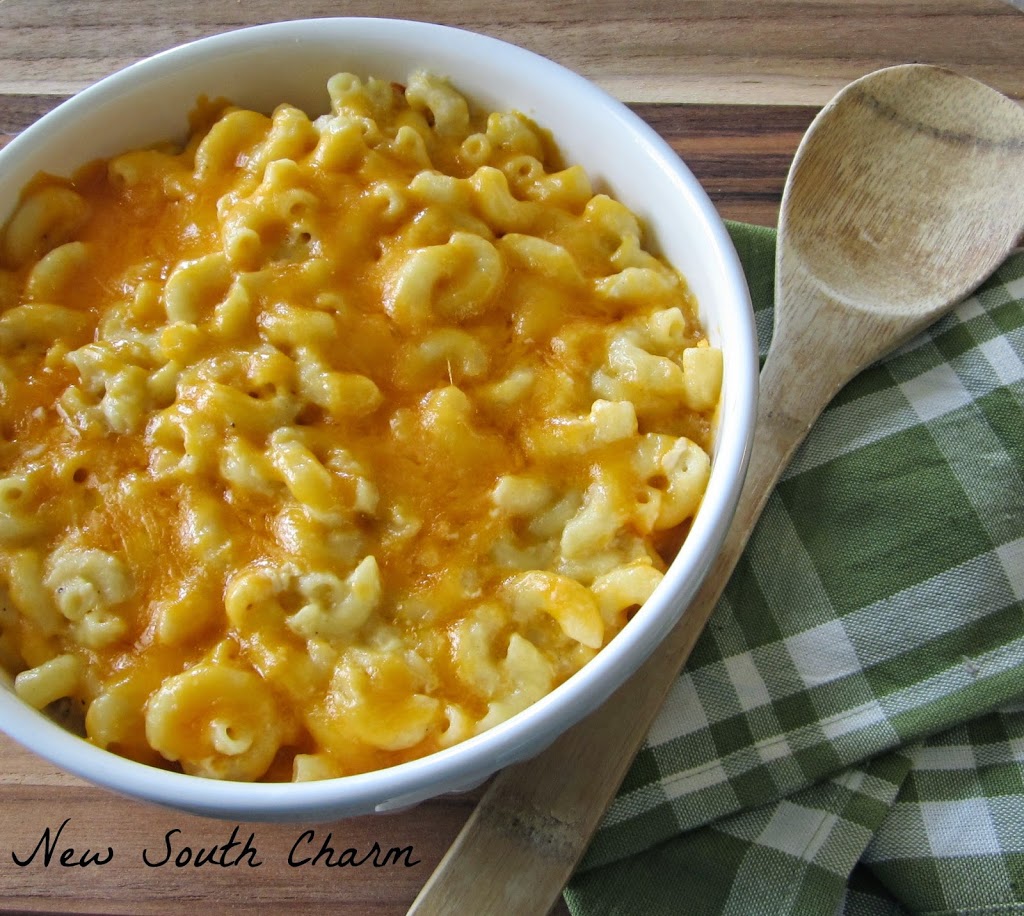 Easy Homemade Mac 'n Cheese
Prep time:
Cook time:
Total time:
Ingredients
8 oz. elbow shaped pasta
¼ cup all purpose flour
2 cups milk
2 cups shredded cheddar cheese
2 tablespoons butter
Instructions
Preheat oven to 350 degrees
Prepare pasta according to package directions
In a bowl whisk together flour, milk, butter and half of the cheese until well blended and smooth
Drain pasta pasta and pour into a casserole dish prepared with non-stick spray
Pour mixture evenly on top of pasta (you might have to stir the mixture around some)
Cover top with remaining cheese
Bake at 350 degrees for 30 minutes or until cheese is melted and bubbly
Looking for more great recipes?